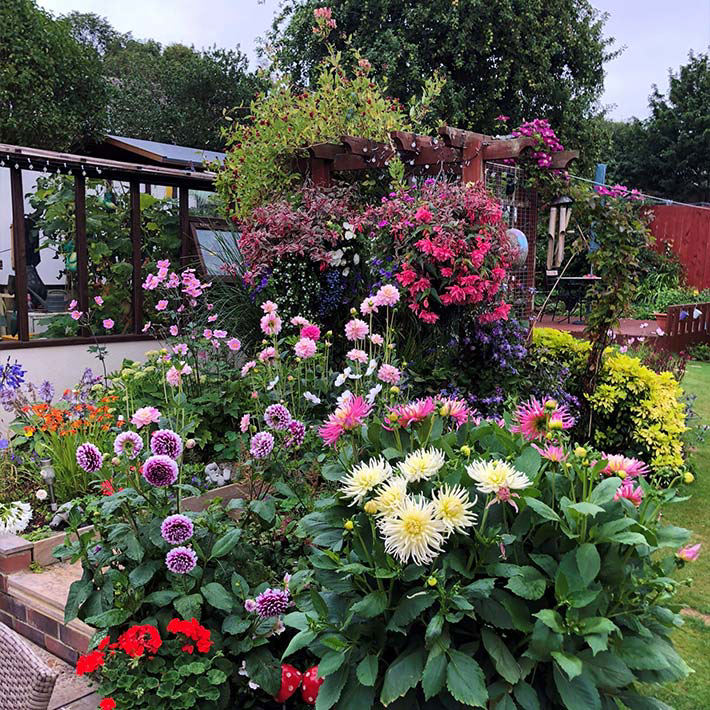 Best Young Gardener: Olivia Jayne Robinson
The judges said: "Olivia has really shown how she embraces the natural world. She has demonstrated a lovely enthusiasm for gardening and the fact that she hums when she is busy in the garden shows how happy it makes her."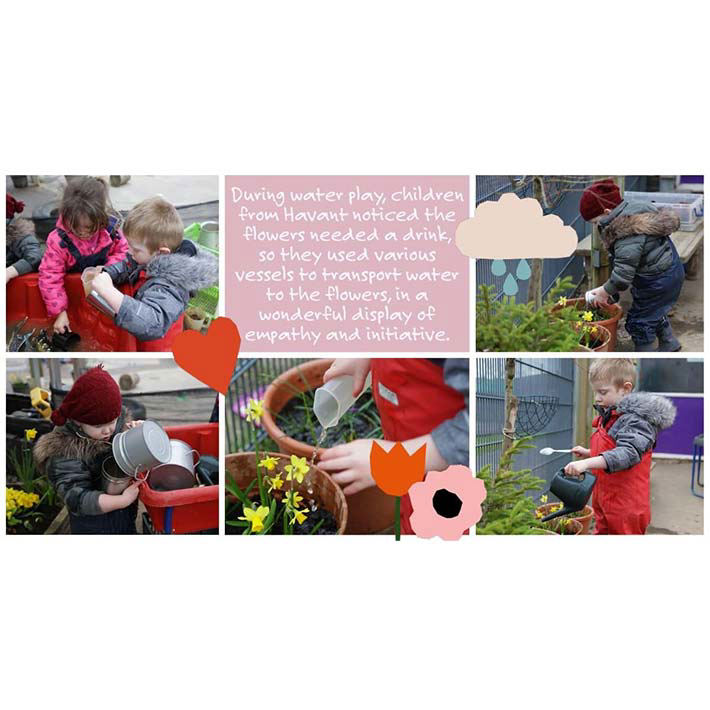 Best Little Seedling: Growing Places
The judges said: "This is an inspiring group of little seedlings. Together they have shown how they support wildlife, understand the impact that gardening has on our wellbeing, and they are growing their own food and sharing it will the local community. A fantastic group!"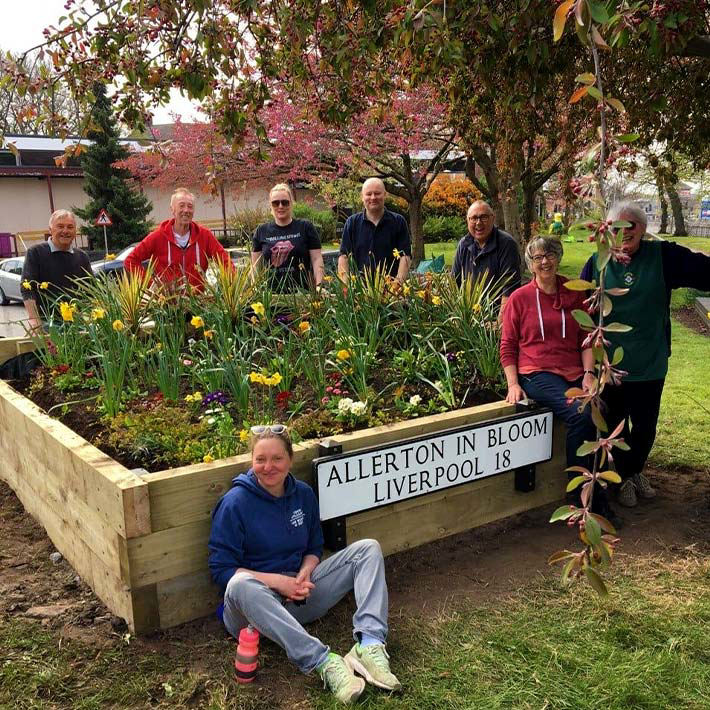 Best Community Gardener: Margaret Spencer
The judges said: "The nomination for Margaret showcases what community gardening is all about. Through Allerton in Bloom, Margaret and the group of volunteers have all become friends, looking after and improving the local environment. The have been fundraising to get more plants, enhance their green spaces and spread the word of the great work of the group."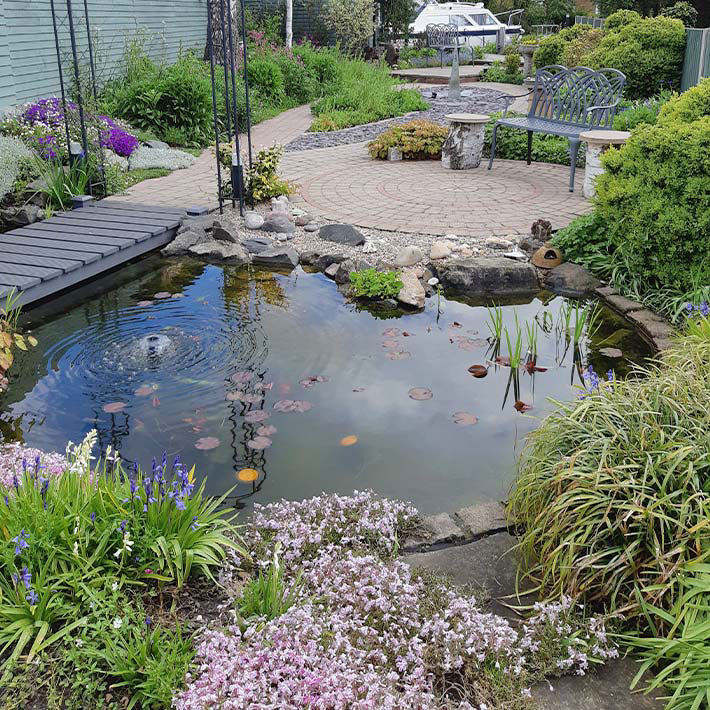 Most Insgrammable Garden: Pauline Wainwright
The judges said: "By transforming their garden into a more manageable space for future ease of maintenance, Pauline and her husband have created a stunning landscape that has a multitude of elements worthy of capturing on film across all four seasons.
"From frog hotels, bird boxes and log piles to water features, wildflower patches and views of the canal, this relatively new garden can only improve with time and provide its owners with an ever-changing selection of subject matter to photograph."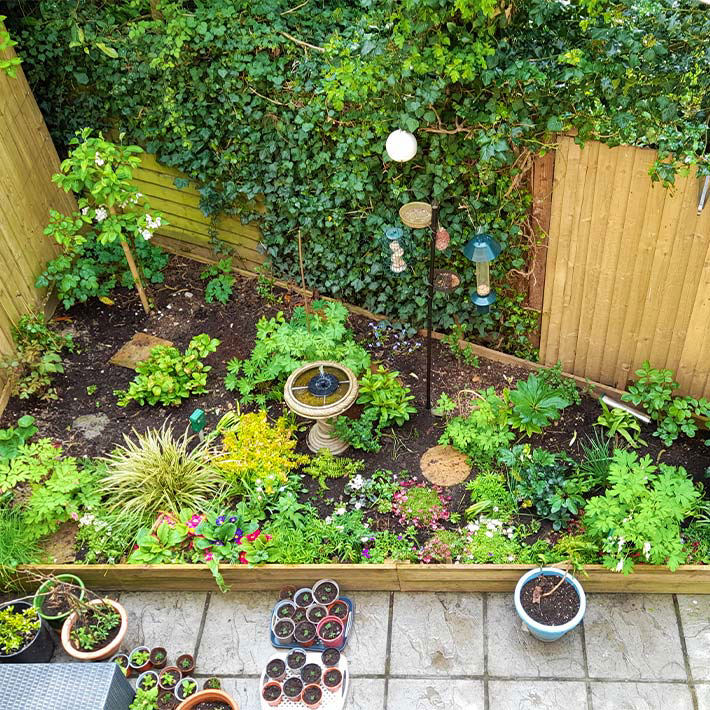 Best Mini Garden Makeover: Ella Gibson
The judges said: "Small spaces are often the most difficult to design as they can end up looking cluttered if too many features are incorporated. Ella has thoughtfully transformed her diminutive corner plot into a beautiful garden that's destined to improve as it matures.
"The bird feeder, bird bath, ivy on the back fence and carefully chosen mix of plants will be appreciated by a wide diversity of wildlife throughout the year.
"The dwarf crab apple tree was a great choice as it has flowers and also provides an attractive focal point in the far corner. Perhaps in time some climbers could be added to clothe the remainder of the fences with colour and scent."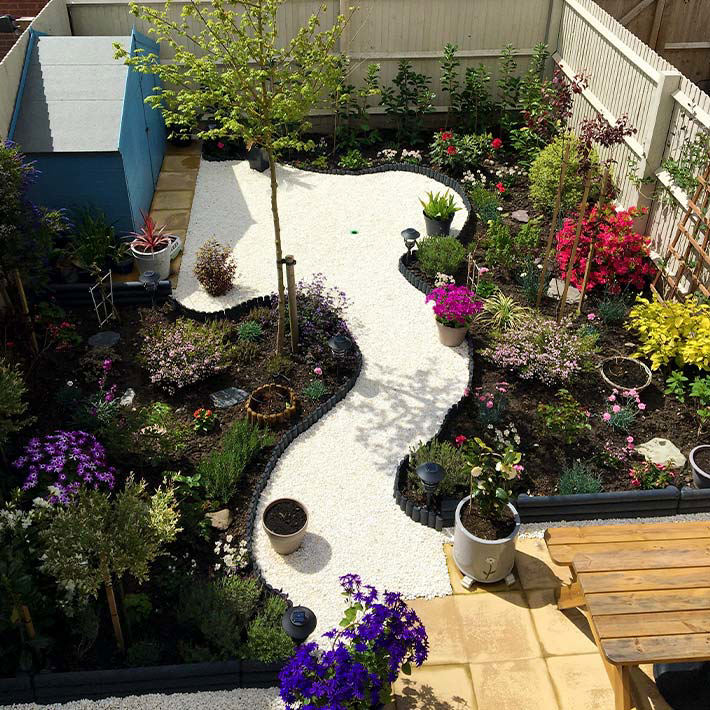 Best New Gardener: Kylie Walker
The judges said: "With no previous experience and a minimal budget, Kylie has to be commended for undertaking the whole task of designing, hard landscaping and planting up the garden of her first new home. The result is simply breath-taking.
"The contrast of the white stones against the black edging logs gives the garden definition and also provides a great foil for the pretty colour palette of plants. It's clear that a lot of thought and research has gone into the project, which must have been a challenge for an inexperienced gardener but so worth all the hard work."