Products being recalled: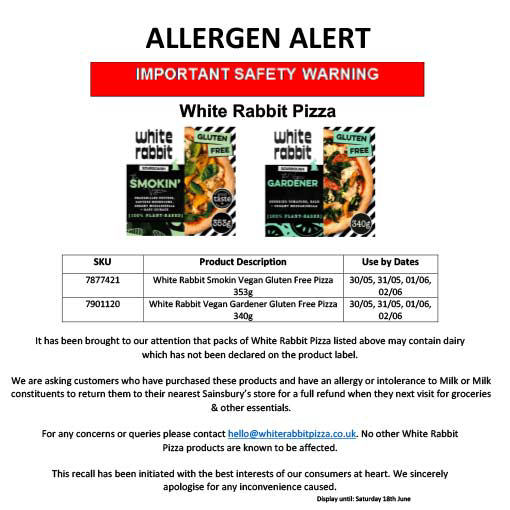 White Rabbit Pizza
It has been brought to our attention that packs of White Rabbit Pizza listed above may contain dairy which has not been declared on the product label.
We are asking customers who have purchased these products and have an allergy or intolerance to Milk or Milk constituents to return them to their nearest Sainsbury's store for a full refund when they next visit for groceries & other essentials.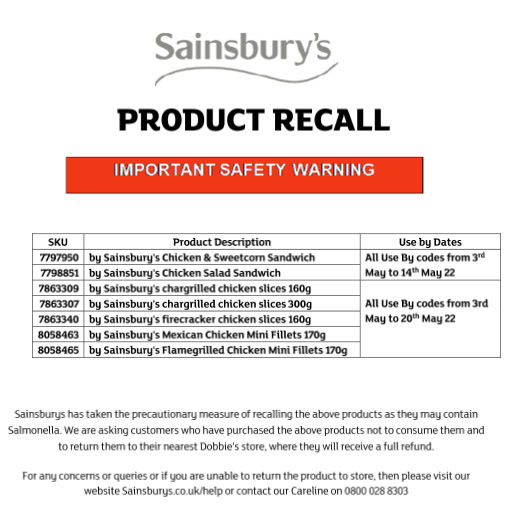 Sainsburys Products
Sainsburys has taken the precautionary measure of recalling the above products as they may contain Salmonella. We are asking customers who have purchased the above products not to consume them and to return them to their nearest Dobbie's store, where they will recieve a full refund.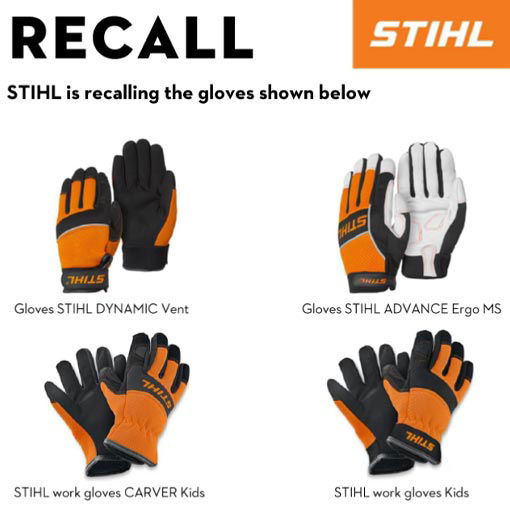 STIHL Gloves
STIHL has learned that these four types of gloves may not meet the legal limits for polycyclic-aromatic hydrocarbons (PAH). A high concentration of PAHs is considered harmful to health and wearing potentially contaminated gloves poses a risk to the user.
What to do
Return to store
You can return the product to any store. Please provide your receipt and we will issue a full refund.
Customer service
If you are concerned or would like advice please call our customer service team on 0345 266 8010