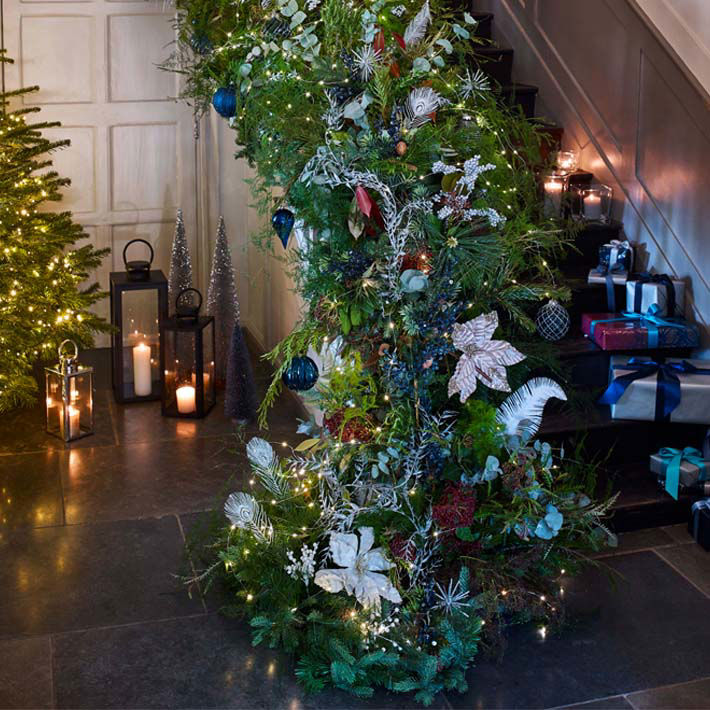 You will need:
Artificial garlands
Lights
Real greenery from the garden such as Pine, Conifer or Bay.
Baubles and decorations
Step-by-step guide:
Start with your base artificial garlands. Weave these through the banister to secure on your stair.
Begin to add real greenery from the garden.
Add lights – battery operated lights work well on a stair to avoid any cables.
Begin to add your personal style with your baubles and decorations. We've used statement silver leaves and flowers, berry garlands and stems.
Wow your family, friends and guests with a statement staircase.