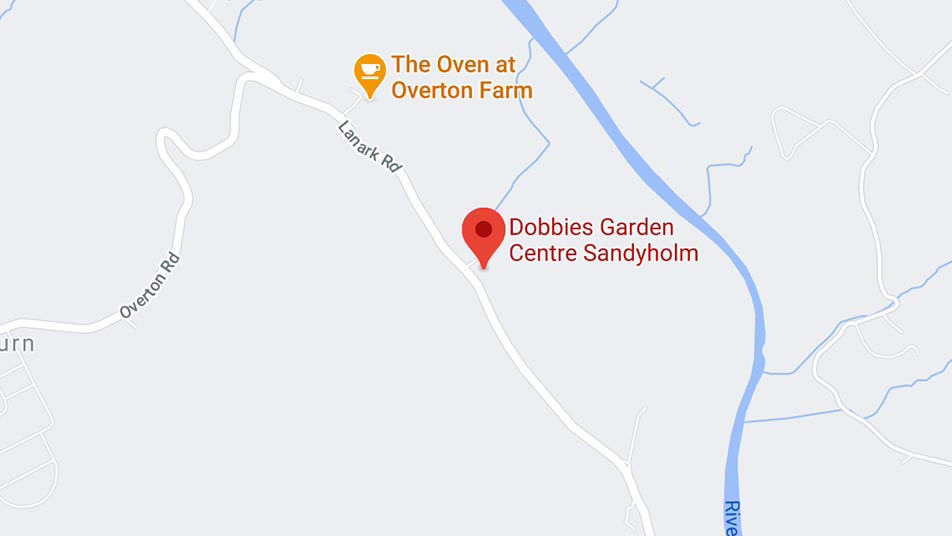 Dobbies Sandyholm
Address
Crossford, By Carluke, Lanarkshire ML8 5QF
Contact us
Store telephone: 01555 860205
If you need to contact us for any other reason please contact Customer Service
Store opening hours
Monday:

9.00am - 6.00pm

Tuesday:

9.00am - 6.00pm

Wednesday:

9.00am - 6.00pm

Thursday:

9.00am - 6.00pm

Friday:

9.00am - 6.00pm

Saturday:

9.00am - 6.00pm

Sunday:

9.00am - 6.00pm
Restaurant opening hours
Monday:

9.00am - 5.30pm

Tuesday:

9.00am - 5.30pm

Wednesday:

9.00am - 5.30pm

Thursday:

9.00am - 5.30pm

Friday:

9.00am - 5.30pm

Saturday:

9.00am - 5.30pm

Sunday:

9.00am - 5.30pm

We're excited to announce our partnership with Sainsbury's has now launched.
The range will include over 3,000 products including chilled, fresh and frozen produce as well as other grocery, household and toiletry products. Shop for what you need quickly and conveniently.

We have partnered with surplus food app, Too Good To Go, in a bid to combat food waste across our stores.
How to shop safely in-store

We have put together some guidance as to what to expect in our stores to keep you and our team members safe
Safety measures in our Restaurants

We have put together some guidance as to what to expect in our stores to keep you and our team members safe
Store concessions
Stevenswood design and build conservatories, orangeries and traditional extensions