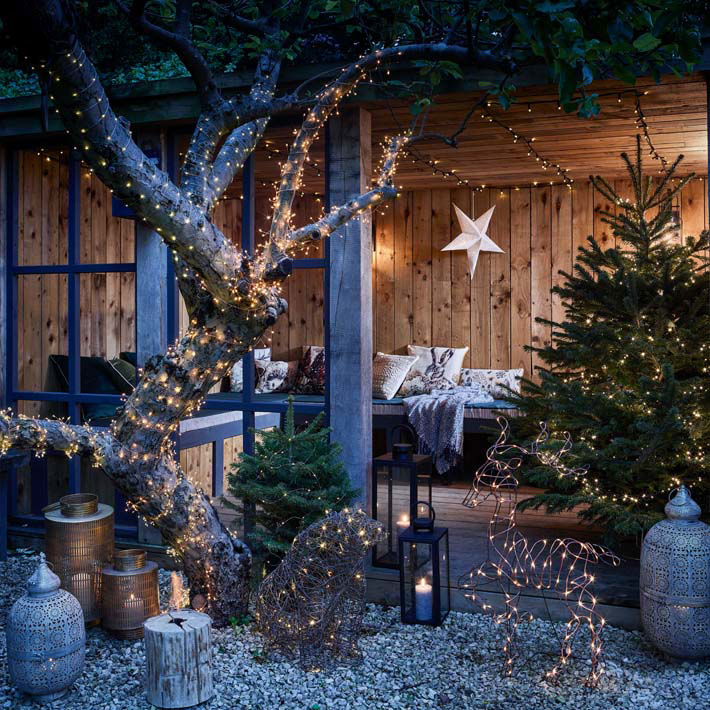 You will need:
Real potted trees such as pot grown Nordmann Fir (from £29.99) or pot grown Blue Spruce (from £19.99)
Statement lights
Fairy lights
Step-by-step guide:
Hang string lighting from the guttering or from your porch to create an inviting, magical look.
Group your potted trees in a position that won't restrict access to your house. Add a sprinkling of fairy lights to make them sparkle in the winter night's sky.
Select a statement light like our snowman or reindeer. We have a wide range to suit all tastes for your showcase's focal point.
Gather your family together for the switch on moment and see their faces light up with glee as it marks the start of the Christmas season.