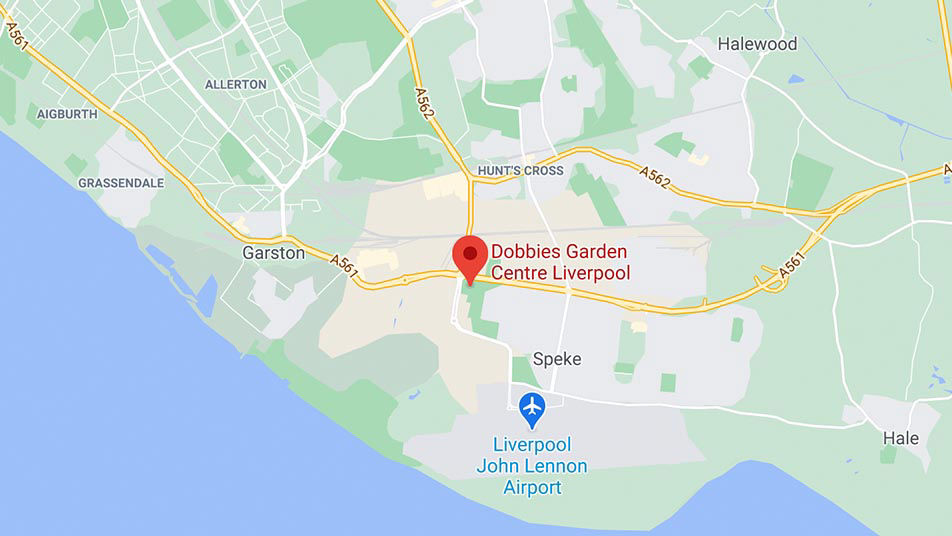 Dobbies Liverpool
Address
1a Speke Hall Avenue, Liverpool L24 1UX
Contact us
Store telephone: 01517 283070
If you need to contact us for any other reason please contact Customer Service
Store opening hours
Monday:

9.00am - 5.00pm

Tuesday:

9.00am - 5.00pm

Wednesday:

9.00am - 5.00pm

Thursday:

9.00am - 5.00pm

Friday:

9.00am - 5.00pm

Saturday:

9.00am - 5.00pm

Sunday:

10.30am - 4.30pm
Restaurant opening hours
Monday:

9.00am - 4.30pm

Tuesday:

9.00am - 4.30pm

Wednesday:

9.00am - 4.30pm

Thursday:

9.00am - 4.30pm

Friday:

9.00am - 4.30pm

Saturday:

9.00am - 4.30pm

Sunday:

10.30am - 4.00pm
Soft Play opening hours
Monday:

9.15am - 4.45pm

Tuesday:

9.15am - 4.45pm

Wednesday:

9.15am - 4.45pm

Thursday:

9.15am - 4.45pm

Friday:

9.15am - 4.45pm

Saturday:

9.15am - 4.45pm

Sunday:

10.30am - 3.30pm

Last entry is 1 hour before closing time

We have partnered with surplus food app, Too Good To Go, in a bid to combat food waste across our stores.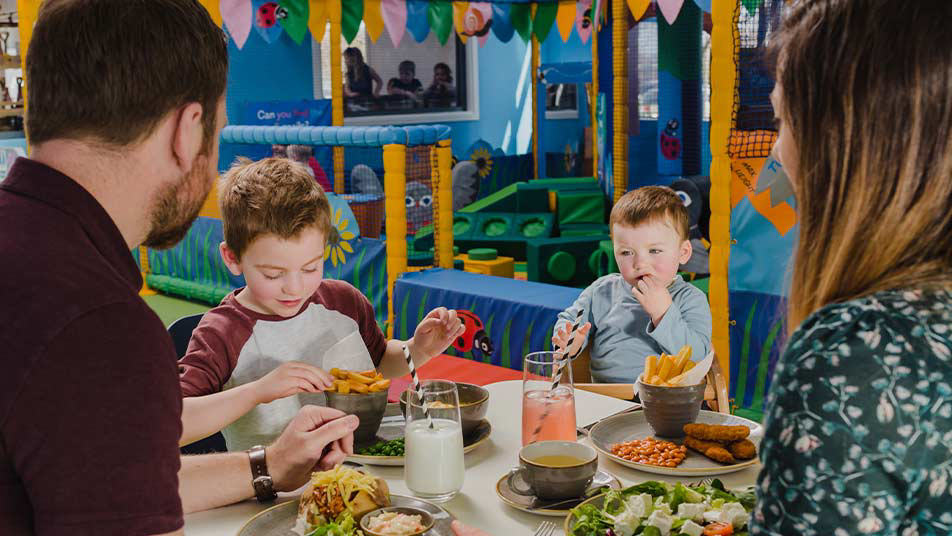 Soft Play
We recommend pre-booking your soft play session online - you can do this by clicking below to select a timeslot, then pay on the day of your visit
Please note our Liverpool store has no walk in spaces available until after 2.30pm
Baby age range: 0 - 2 years
Main area age range: 3 - 8 years
Cost: £3
Store concessions
Secure, self-service kiosks where you can pick up your Amazon packages
High quality meat products with local butcher mentality
Garden houses, building, saunas, and sheds for sale. Our range of timber garden houses covers everything from simple sheds to log houses.
Fish, plants and accessories for your aquarium and pond
Largest car buying service in the UK with efficient customer service