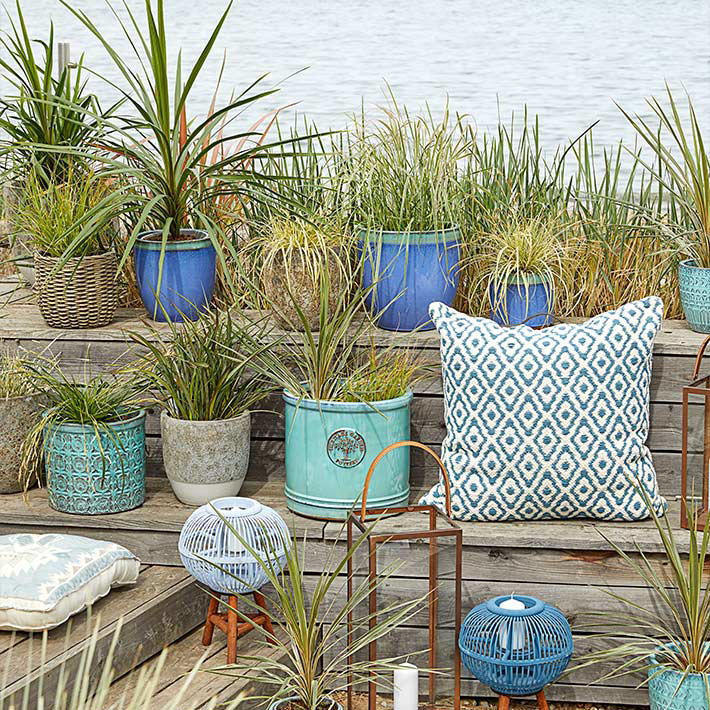 Terrace Garden
June is the perfect month to fill your patio containers, hanging baskets and window boxes with instant summer colour. Our bedding plants, selected for their strong growth and best flowering performance, are guaranteed to fill your garden with colour all summer long.
For a more permanent container plant consider Japanese acers in their beautiful foliage colours for an oriental look or buxus topiary clipped into balls and pyramids. Hydrangeas offer large flower heads which hold their own well into the autumn, or cordyline with its bold architectural form and eye-catching foliage.
There is a great range of hardy feature shrubs that are great in pots for year-round interest in-store now.
Bedding plants raised from seed, or at the young plant stage, can be planted out now. More exotic plants such as canna, bananas, palms and cordylines make great additions to pots and borders to create a more tropical look.
Water all plants grown in containers regularly during the summer months, adding liquid fertiliser every fortnight for healthy growth.
National tomato week runs from the 23rd of May to the 5th of June and even if you're short on space tomatoes can be grown from hanging baskets or containers on your terrace! Once you've harvested your juicy, fresh tomatoes use them in a delicious summer salad such as this tomato, herb and chicken salad.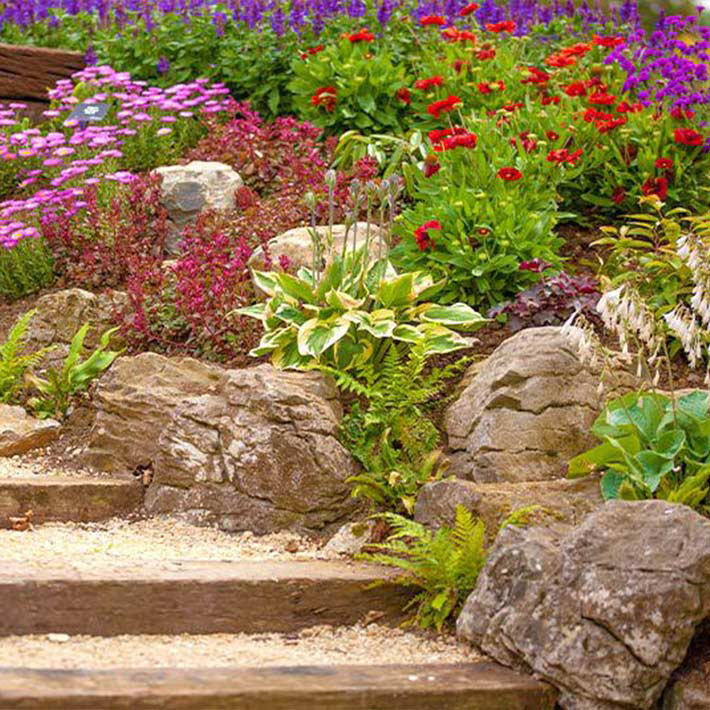 Beds & Borders
Keep weeds in check by hoeing them before they get the chance to establish. Apply a thick layer of mulch, such as Bloomin Amazing or farmyard manure, over the soil surface to keep weeds at bay.
Prune spring flowering shrubs, such as deutzia and weigela as soon as the flowers have faded. Remove spent branches with secateurs or loppers to allow new growth to develop as this will carry next Spring's display.
Trim buxus and evergreen hedges but remember to check for nesting birds and, if necessary, wait for late fledglings to fly. To encourage a habitat for birds one of our bird baths is a great source of water and a place for birds to cool off in summer.
Spring flowering annuals, such as forget-me-nots, will have faded now and should be lifted to make way for later summer plantings. Fill gaps with fast growing high summer bedding plants such as dahlia, cosmos and nicotiana.
Water newly planted shrubs and perennials in dry periods, mulching well to help retain moisture.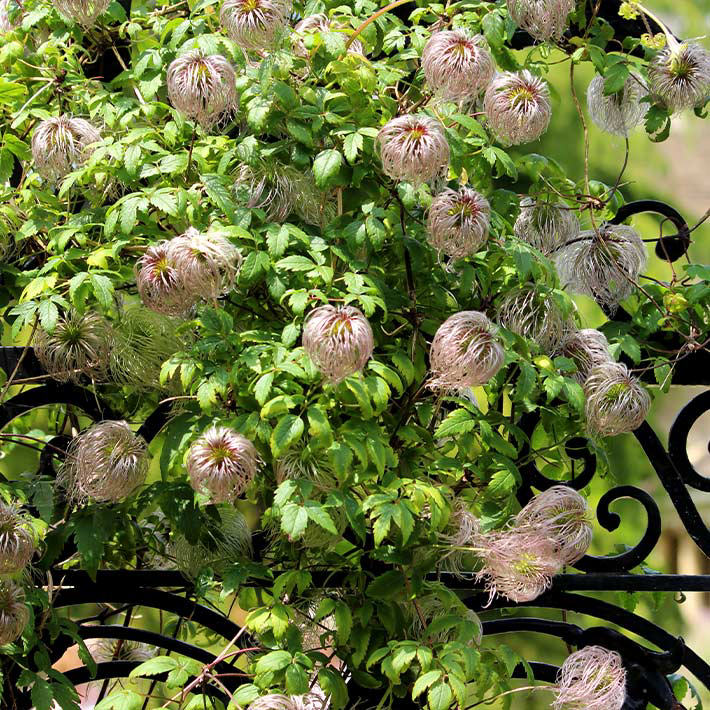 Flower Garden
In June, the flower garden border is full of exuberant growth and colour. Make sure plant supports are in place and they'll soon be disguised by fresh new growth.
Take action to protect susceptible lush foliage of prized herbaceous plants, such as delphinium and hosta, from slug damage.
Early season herbaceous plants, such as hardy geranium and oriental poppies can be cut back after flowering to encourage re-growth of tidy, fresh new foliage. Hardy geraniums will often put on a second, late season flower display. Mulch and feed for an extra boost.
Clematis montana can be cut back after flowering to control growth if required. Also, tie in new growth on summer flowering clematis and honeysuckle.
Dead-head roses as soon as possible to make sure that they continue flowering. Feed them with rose fertiliser and add a layer of mulch to support strong growth and more blooms. The roses season is just starting in June, so it's the perfect time to choose new varieties to add to your planters and borders to maximise your summer display.
Sweet peas are growing strongly now. Use garden twine to tie-in growths to their supports. Once established, they will climb happily by themselves.
Thin out seedlings of hardy annuals sown directly into the soil, allowing each plant room to develop to its full potential.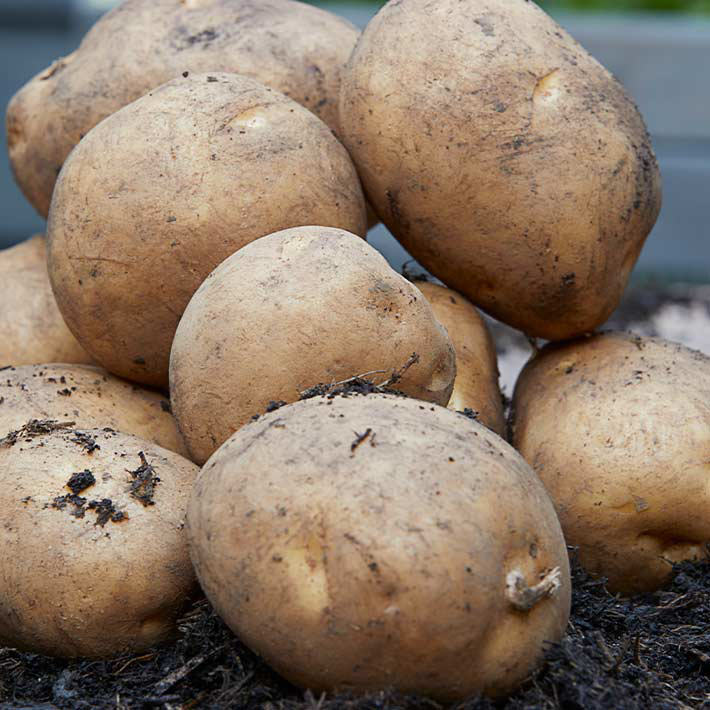 Kitchen Garden
Continue to earth up potatoes, to avoid tubers being exposed to the light and turning green. Early potatoes will be ready for harvesting soon, maturing around 10 weeks from planting.
Plant out courgette and squash plants now as all the risk of frost has passed.
Pinch out the side shoots of taller tomato varieties to concentrate energy into creating fruit. Smaller bush and trailing varieties are fine left to grow without pruning. Once the first trusses start to set fruit, begin feeding weekly with tomato fertiliser.
Re-sow salads every 10 to 14 days for a constant supply of fresh leaves. Or if you prefer, we have a wide range of young vegetable plants available in-store for quicker results.
Finish harvesting asparagus spears this month. Continue to pull rhubarb stems regularly, stopping later in July to allow plants to build up their strength for next year.
Protect soft fruit from birds with netting and use Slug Gone around strawberries to protect from slugs.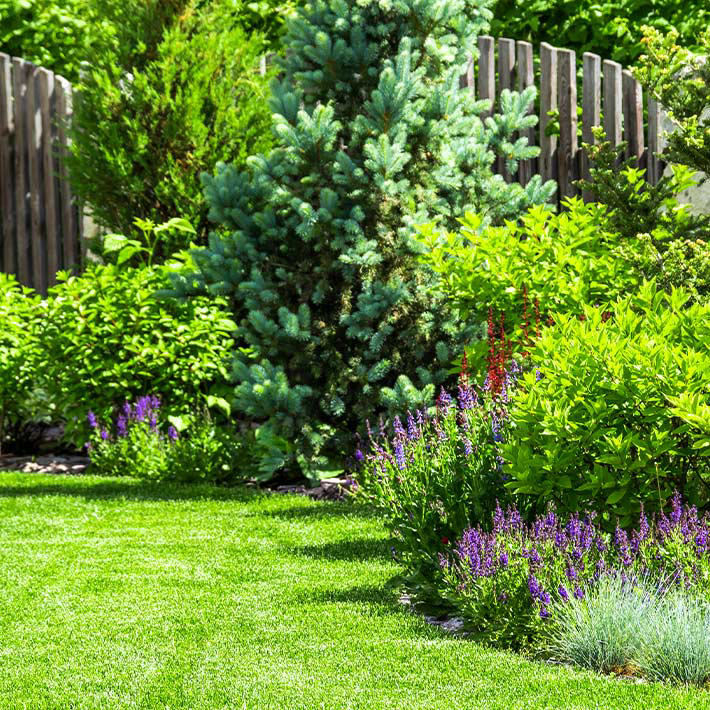 Lawn
For a manicured lawn then weekly mowing is best, reducing the cutting height now that the grass is growing more strongly. For a more wildlife friendly lawn let your grass grow and the wildflowers will bloom to support pollinating insects.
For a lovely, lush green lawn, apply a summer lawn feed now.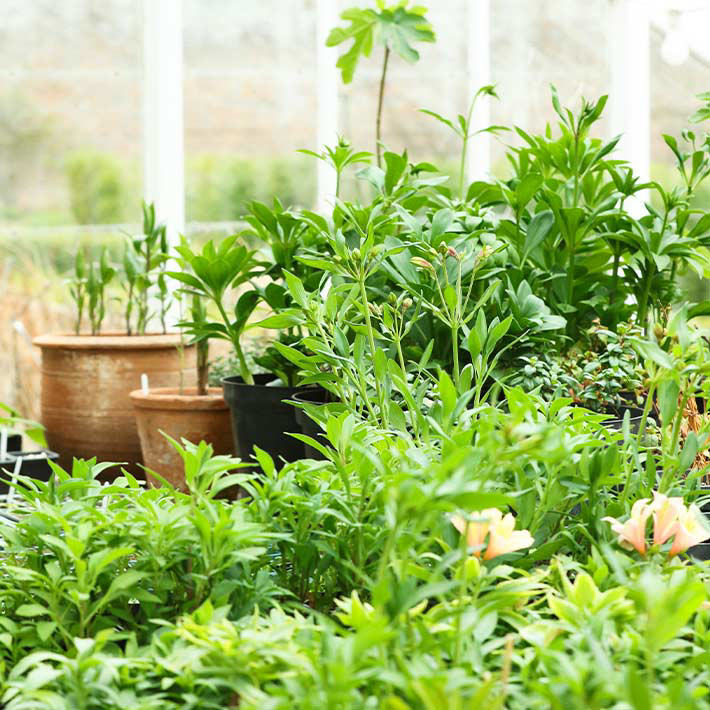 Greenhouse
Apply shading to greenhouses to prevent over-heating or scorching of tender plants and keep them well-ventilated on hot sunny days.
Take care to nurture bedding plants, grown from seed or at the young plant stage when planted out as they become accustomed to life outdoors.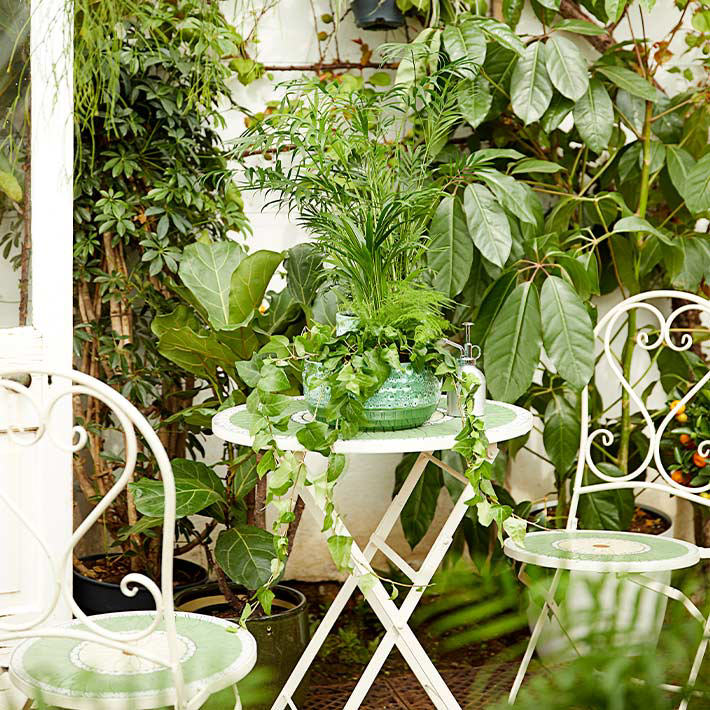 INDOOR & CONSERVATORY
Citrus, Bougainvillea, Mimosa, Lantana and some larger foliage plants such as yucca can be moved outside for the summer now the risk of frost has passed.
Repot indoor and conservatory plants with fresh compost to ensure they remain strong and healthy. Any plants that don't require repotting should be top dressed with fresh compost and fed regularly now so they are healthy, happy plants.