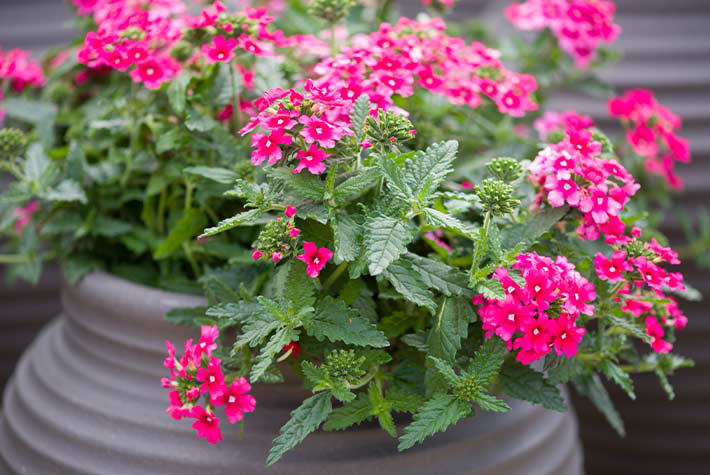 Plant up some pots
Spruce up your patio or balcony with a few planted containers. Choose your plants and pots at the same time for a coordinated feel. Create a statement with several identical pots. Or go for an eclectic mix showcasing different varieties and colours. Terracotta pots or wooden containers will give you a traditional look, while eco-friendly plastics and bright colours will bring a contemporary feel.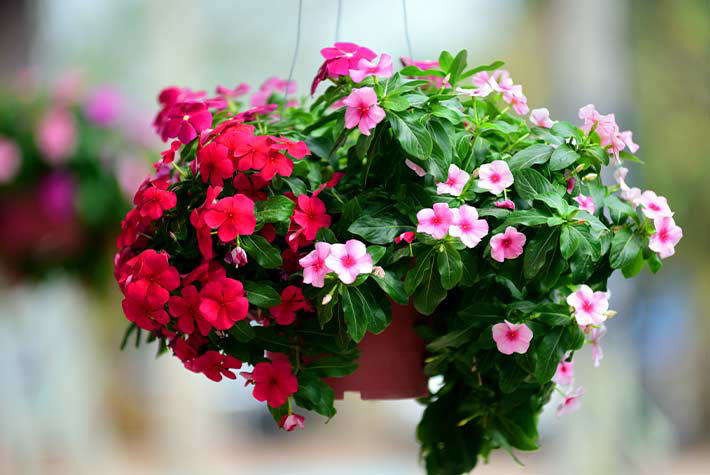 Try a hanging basket
Mix and match bedding plants in a hanging basket to create a high impact feature to liven up a doorway, wall or fence. For best results, pack in as many bedding plants as you can. Position upright varieties like petunias or begonias in the centre, with trailing plants like lobelia or bacopa around the edges to create fullness and a waterfall effect. Remember to water the basket every day and you'll get months of lovely flowers.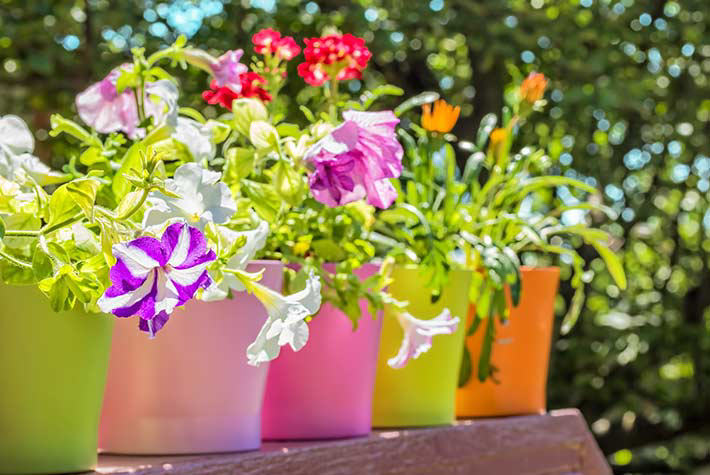 Brighten a windowsill
No garden? No problem. Bedding plants can help you make the most of whatever outdoor space you have. Choose a size and shape of container to suit and you can transform your windowsill or doorstep with beautiful blooms. Geraniums are always a good choice if your windowsills are exposed.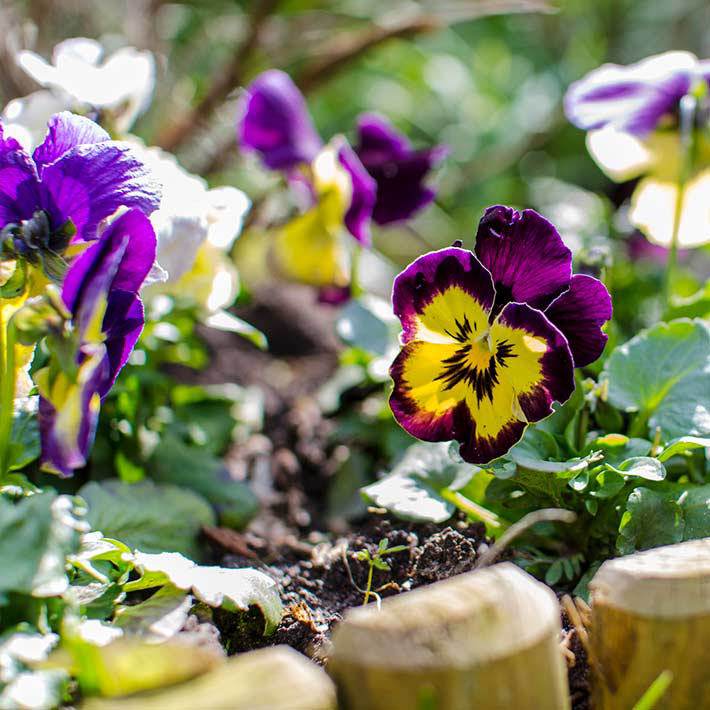 Know Your Bedding Plants
Impatiens Beacon
Busy Lizzies thrive in shade, so they're a top choice if you want to brighten a shady spot. In pretty shades of pinks, reds, oranges, purples and white, this variety is ideal for bringing together lots of different colour schemes.
Know Your Bedding Plants
Begonias are happy to grow in most conditions, making them perfect for all kinds of spaces. This pretty variety has small red, pink and white flowers, contrasting with shiny, rounded, succulent leaves in bronze or green.
Petunia Frenzy
You can't beat petunias for a spectacular hanging basket. Just a few plants create an enormous display, making them real value for money. This striking variety has blooms in vivid shades of pink, purple, blue, white and red.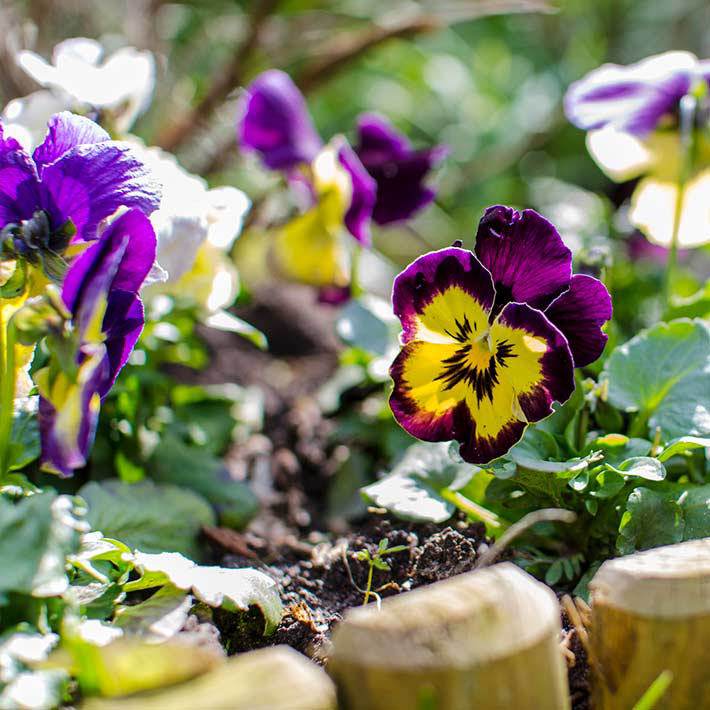 Top tips for success
You won't find a more low maintenance group of plants, but there are still a few things you can do to help bedding plants grow healthily and produce flowers for months on end.
Add water-retaining gel and slow-release fertiliser to the compost when you're planting to give your plants the best possible start.
Keep on top of watering (usually once a day), and never let the compost dry out.
Snip off faded flowers to encourage new blooms to grow.