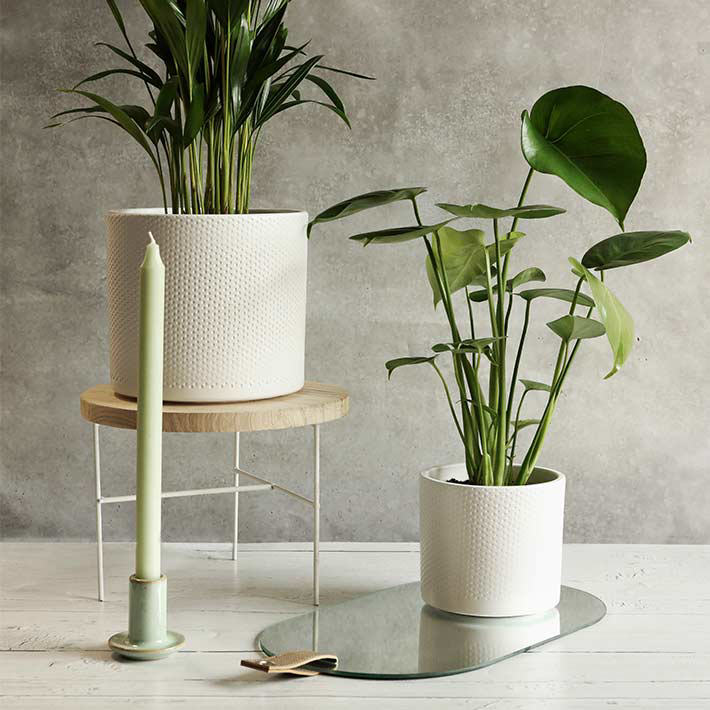 Garden Room
Once all the decorations come down, the house can look a little bare. Inject vibrant fresh colour with new-season houseplants that will revitalise your home. Choose from our range of fragrant flowering plants, handsome foliage, hanging and trailing plants, ferns and succulents. Look out for air-purifying plants to support a healthier environment in your home or office space.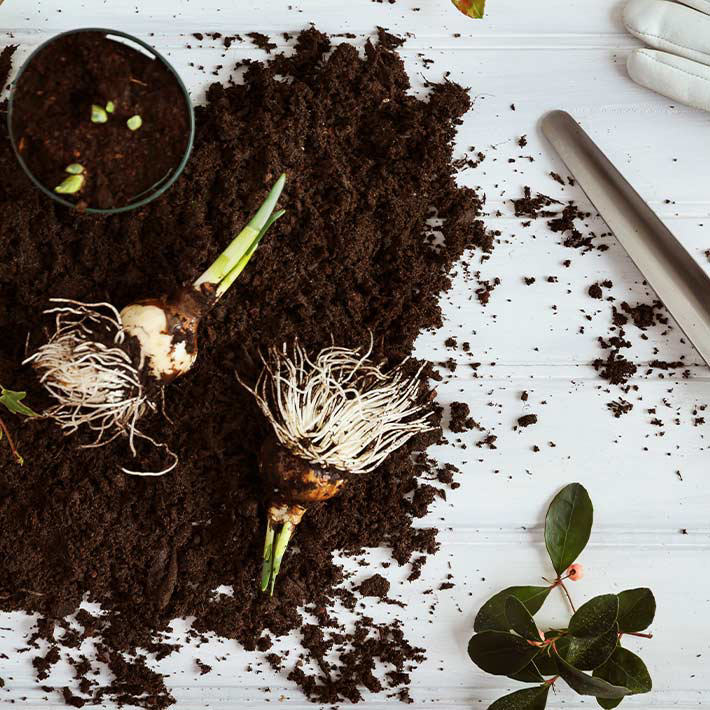 Terrace Garden
Start thinking about your bedding displays for the coming summer. The most economical way to fill your tubs and baskets with your summer favourites is to grow your own from seeds or our young plant range. Pot up into growing trays or fibre pots, using seed and cutting compost, and grow on in a warm frost-free greenhouse, well-lit windowsill or conservatory until all risk of frost has passed.

Summer Flowering Bulbs are available from mid-January. Perfect for garden borders and patio containers alike, chose from Begonias, Dahlias, Gladioli and more for fabulous summer colour with very little effort. On mild days plant patio pots with Oriental Lily bulbs to fill your garden with their magnificent flowers and heady fragrance.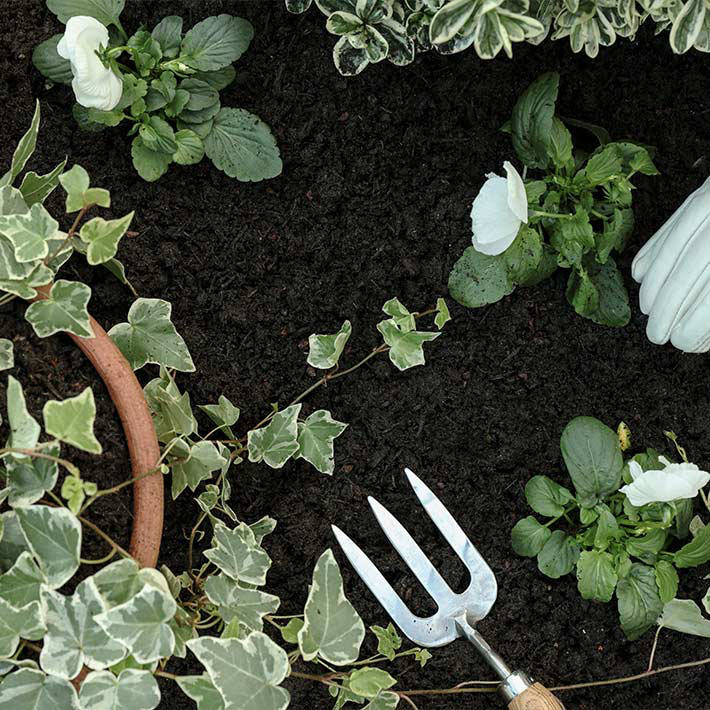 Beds and Borders
As weather allows, now is the perfect time to plant new trees and hedges, creating wildlife friendly structure and boundaries to your garden. If you are planning on moving any plants in your garden, choose a frost-free day while they're still dormant to allow them time to establish ready for the coming spring.

On frost free days take the opportunity to prune deciduous trees and shrubs to maintain their shape. In the event of heavy snowfall, use a broom to gently brush off prized conifers, topiary and evergreen shrubs, helping to prevent damage under the extra weight. Protect any of your more tender plants from cold and wind with frost protection fleece or jackets.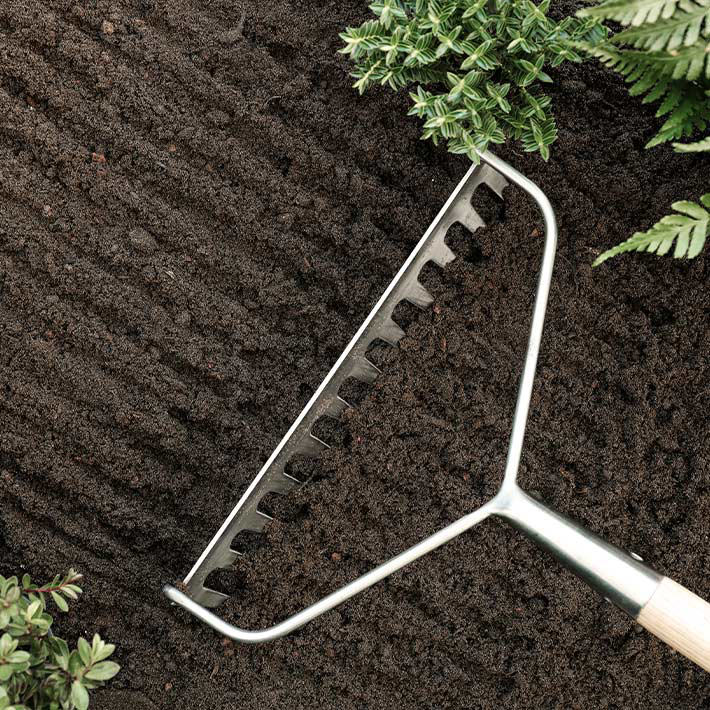 Cottage Garden
Sow Sweet Peas under cover now to make strong plants for the earliest blooms. Sow two seeds into each re-usable deep root trainer or growing pot, keeping an eye out for mice, which have a taste for germinating pea seed.

Hellebores are full of bud now ready to reveal their welcome blooms. Carefully cut off the foliage at the base to show the flowers in all their glory. Continue to cut back and tidy faded cottage garden perennials but leave grasses and seed heads for their architectural interest, particularly beautiful on frosty mornings, but also to feed winter birds and shelter overwintering insects.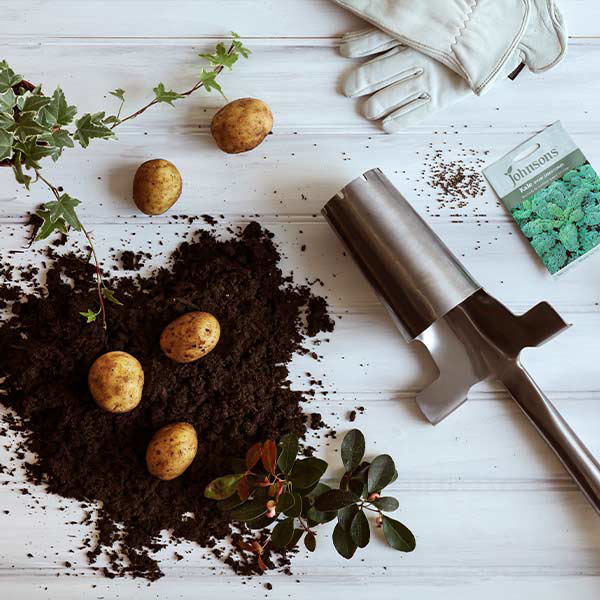 Fruit & Vegetable Garden
Start forcing rhubarb now for the earliest sweetest stems. The traditional way is to exclude light by using an ornamental terracotta forcer, lined with straw for extra warmth, but equally a black bucket inverted over the crown will result in elongated tender sweet growth.
New season seed potatoes, onion-sets and shallots are available from January. Choose from our extensive range of Scottish grown seed potatoes, and place upturned in egg boxes or in trays to produce shoots (chit) in a light, frost free shed or garage.