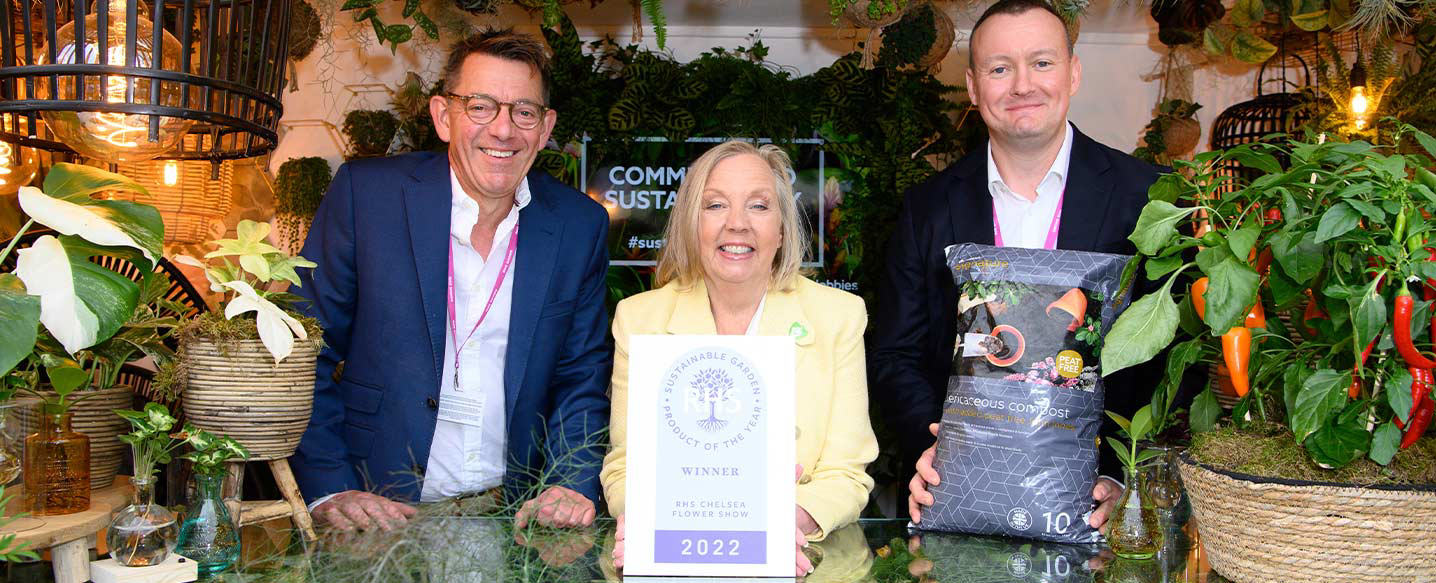 THREE AWARDS WON AT CHELSEA
We received a trio of awards at the RHS Chelsea Flower Show, including the RHS Sustainable Garden Product of the Year, the RHS Assessors' Award for Retail Innovation, new for 2022, and, a five star rating for our trade stand.
This year marks the third year that we've been awarded five stars for our trade stand at the RHS Chelsea Flower Show. The stand features a stunning wildlife living wall packed full of hardy ferns and plants for pollinators; a wildflower meadow roof; an easy to grow patio herb garden; lemons, grapefruit, and lots of other container planting ideas to inspire gardens indoor and out.
Used throughout the planting on the Dobbies' stand is our own-brand peat-free compost and the new John Innes Young Plant, Potting-on and Mature Plant peat-free compost range which won the RHS Sustainable Garden Product of the Year award at this year's show.
Dobbies' stand features contributions from a range of suppliers including Evergreen, Westland, Capi, elho, Contemporary Fencing, Carbon Gold, Harrowden Turf, Ergrownomics, Hozelock, EverGreen Landscapes, Burgon & Ball, Lava Lite, Gardena, Twool, Felco, Coco & Coir, Bradstone, Growing Revolution, The Little Botanical, Floreac, Farplants, Allensmore, Woodlands, BASF and Artmetal.