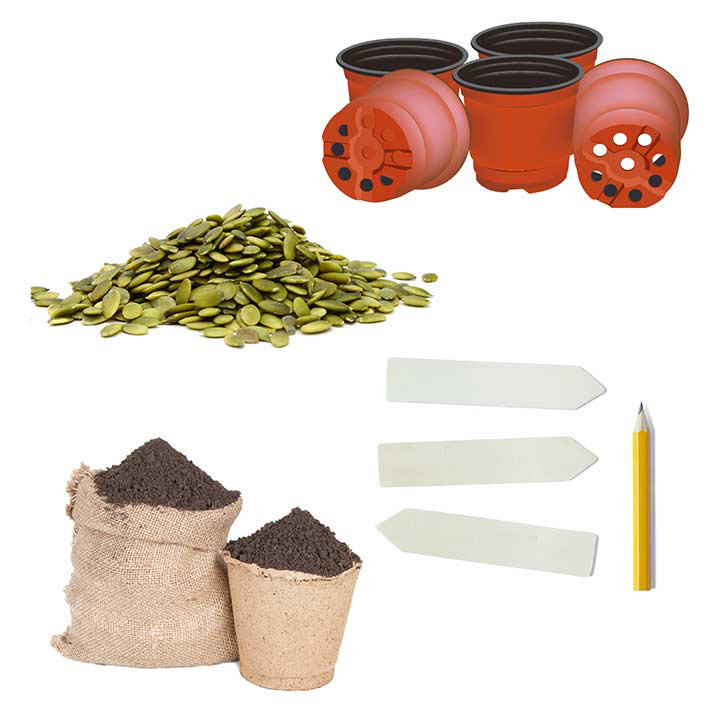 For this activity, you'll need:
Pumpkin seeds

Small pots

Compost

Plant labels and a pencil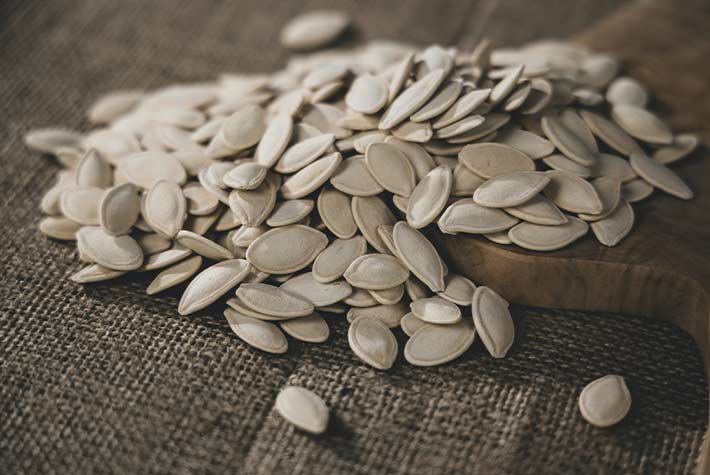 Step 1: Choose your seeds
Pumpkins come in lots of amazing shapes and sizes, so take some time and choose your favourite. The common orange ones you see in stores are the easiest to grow.
Your seed packet will tell you the best time to plant and harvest that variety.
You can find a mix of pumpkin seeds in your local Dobbies store, in the vegetable seed packet section.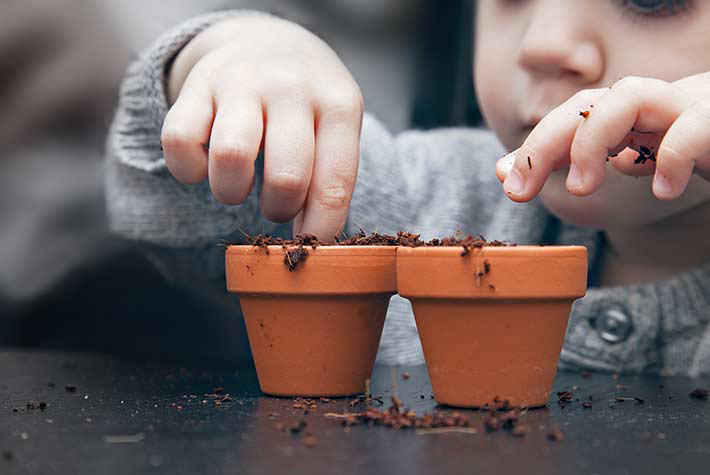 Step 2: Planting your pumpkins
Fill your pots with compost to the top and tap them against a hard surface.
Using your finger, make a hole that's 2cm deep.
Place your seeds in the hole on their side and cover them again with compost. Don't forget to label them.
Keep them somewhere warm inside or in a greenhouse.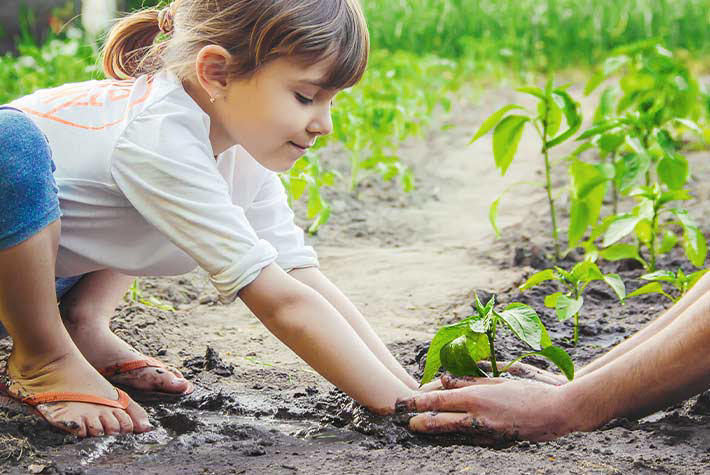 Step 3: Transplanting
Once your shoots have appeared and they have sprouted a couple of beginner leaves, they'll need to be transplanted outside.
They like a sunny spot, away from cold winds. Clear any weeds and make sure they have plenty of space to grow outwards.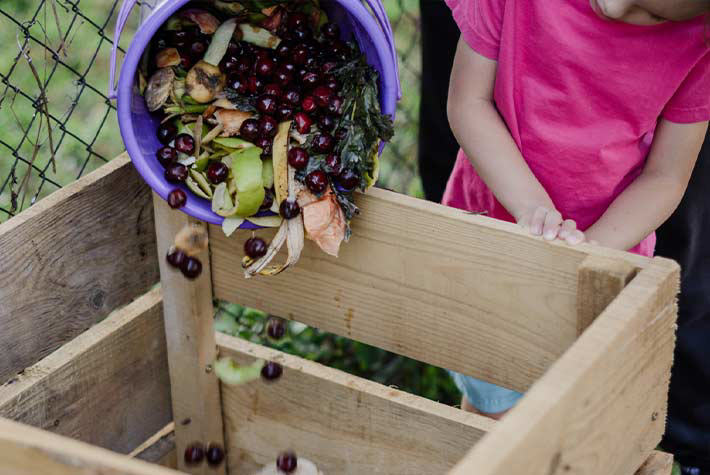 Step 4: Caring for your pumpkins
For the best results, make sure the pumpkin plants are well watered. You'll also need to protect them from slugs and snails, they love to eat them!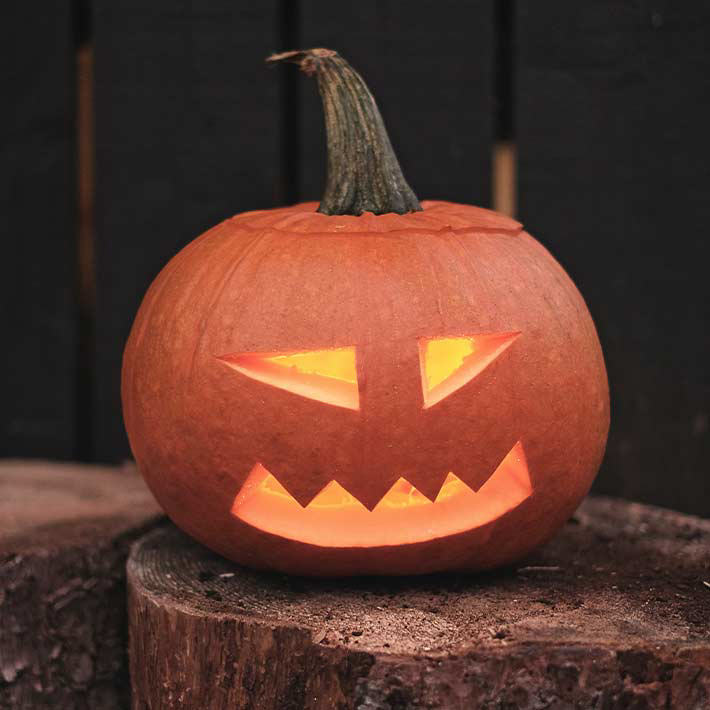 Uses for pumpkins
Pumpkins aren't just fun to grow. Once you pick yours, you can use them for lots of different things.
Cooking
You can use pumpkin in soups, pies and even in cakes or muffins.
Carving
Pumpkins are perfect for carving at Halloween, but you don't have to stick to faces. You could try to carve patterns, make it into a house or even carve a spooky BOO!
Planting
You can use your hollow pumpkin to plant some flowers. It will look great for a few weeks and then you can plant the whole thing so that the pumpkin acts as a fertiliser!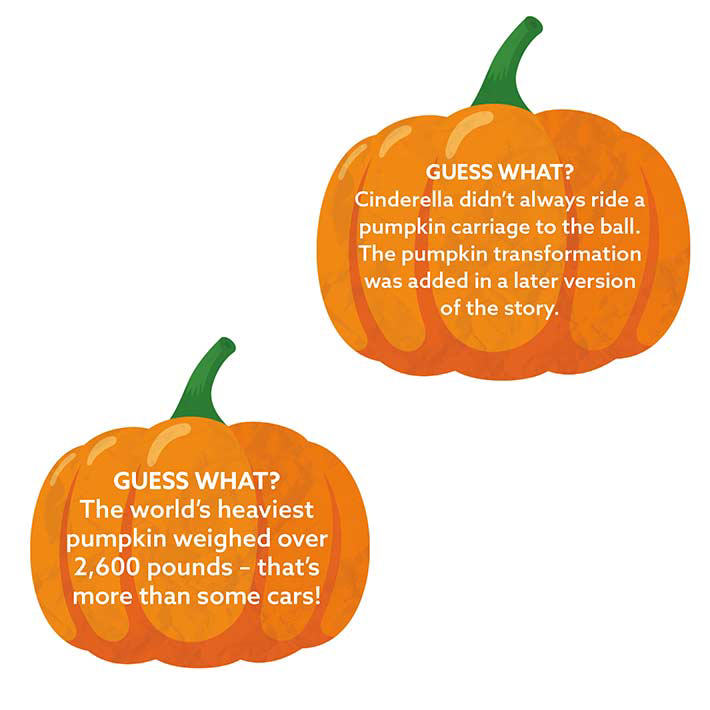 Once you've harvested your pumpkins, show us how big they are, or show off your amazing carvings by sharing on social using #DobbiesLittleSeedlings and tag us.
Instagram: @dobbiesgardencentres