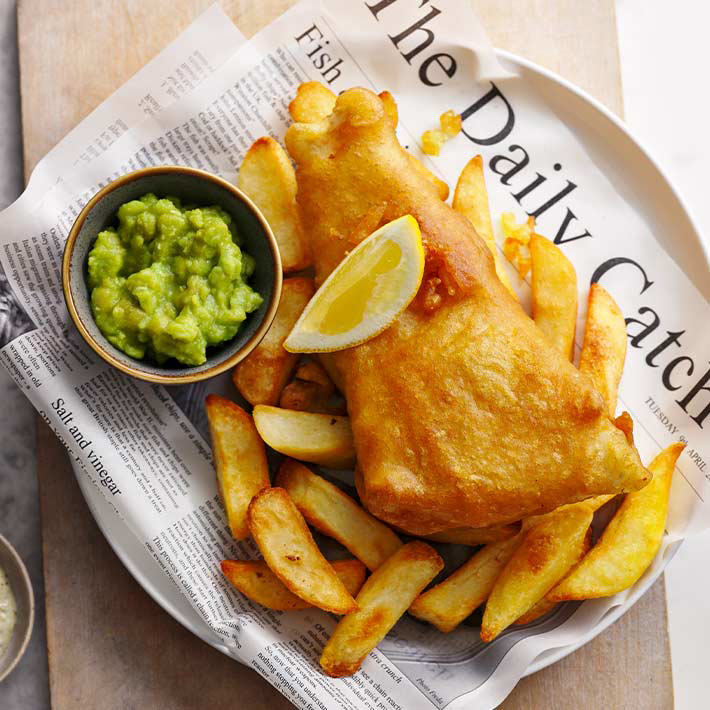 Ingredients:
Serves 6
For the Batter:
100g no gluten plain flour
5g salt
80ml cold water
For the Dish:
6 haddock fillets
20g no gluten flour
180g no gluten batter mix
900g McCain gourmet chips
1 lemon wedge
600ml vegetable oil
Method:
For the Batter:
Whisk all the ingredients together in a bowl and place in the fridge.
For the Dish:
In a deep fat fryer set your oil to 170 degrees Celsius.
Coat the haddock in the no gluten flour and shake off any excess.
Dip the fish into the batter ensuring all parts of the fish are fully covered and allow the excess to drip off.
Lay the fish into the oil pulling the fish away from you.
Cook for 8 minutes or until the fish is golden brown and floating
Serve with the cooked chips and top with the lemon wedge.
Accompany the fish with any of the following sides: tartar sauce, mushy peas, curry sauce or garden peas.