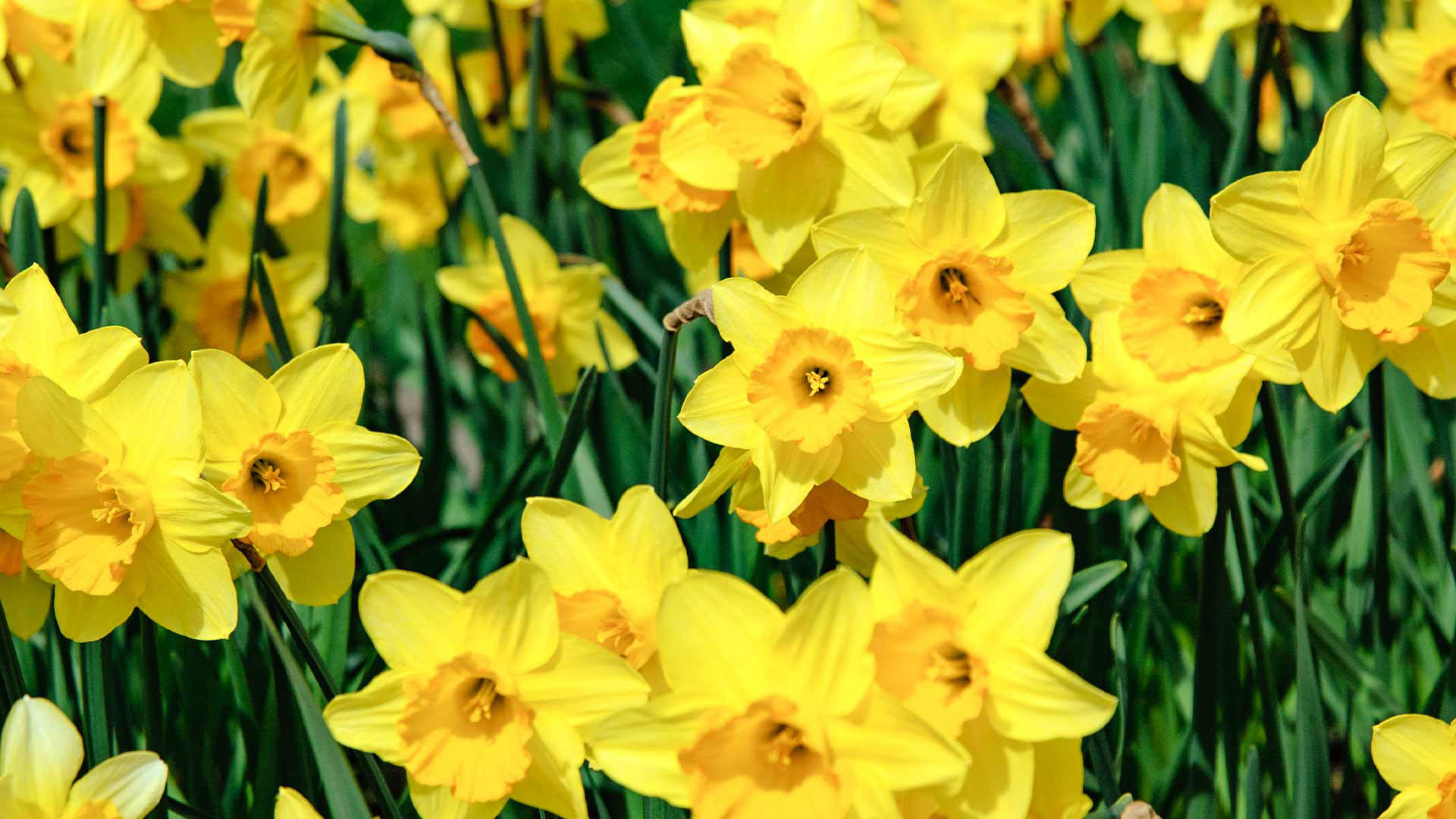 Shopping list
Flower pot 30cm+ deep
Multi-purpose or John Innes compost
Bulbs for the three layers
Hand trowel
Horticultural grit
Bulb starter
Gardening gloves
Bedding plants
Watering can
Available in-store or online
Step by step guide
Add 5cm of compost to the bottom of your pot (30cm deep).
Place the bottom layer of bulbs with the pointed end up. Cover with compost.
Repeat with the middle layer of bulbs, ensuring they don't touch.
Do the same with the top layer of bulbs and fill the pot with compost.
Plant violas and pansies on the top for instant colour.
Top tip: Choose bedding plant colours to match your bulbs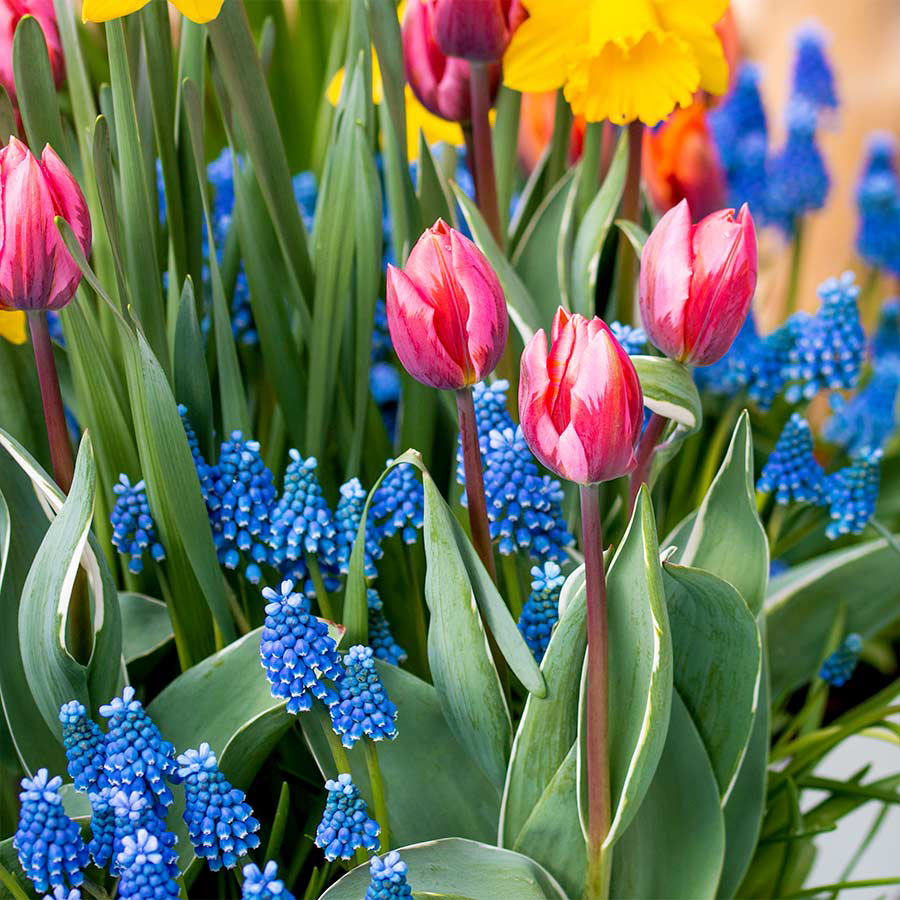 Know your bulbs
Bottom layer
Big bold bulbs that will make a statement include tall Daffodils, Tulips and Alliums.
Middle layer
Smaller bulbs that still pack a lot of flower include Hyacinth, mid-size Tulips and mid-size Daffodils.
Top layer
More delicate bulbs for a pretty early display, choose Crocus, Iris or Muscari.