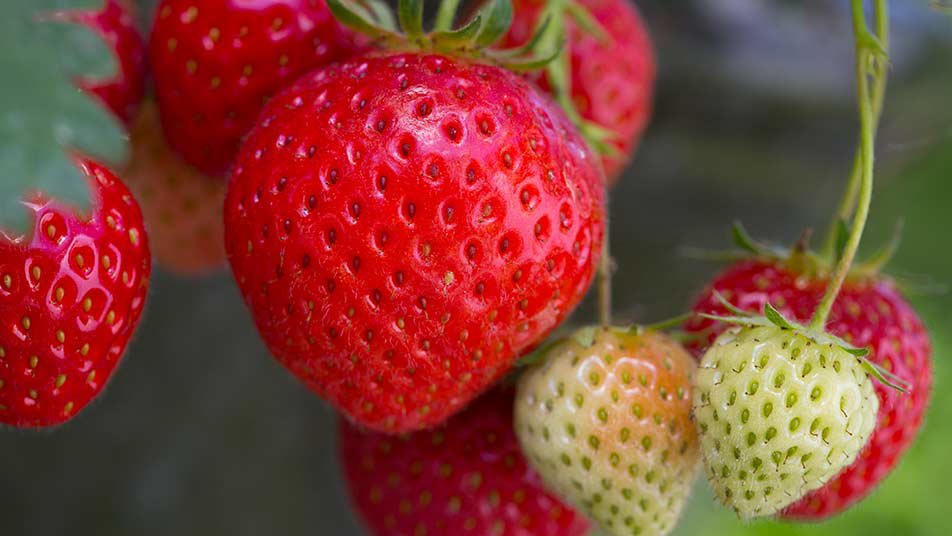 Shopping list
Your choice of strawberry plants
Strawberry planter
Hand trowel
Good quality multi-purpose compost
Wooden plant labels
Tomato fertiliser
Watering can
Step By Step Guide
Choose from our wide range of delicious strawberry varieties.
Put a layer of crocks (broken crockery) in the base for drainage and half fill with quality multi-purpose compost.
Working from the inside of the planter, pass the foliage out through the planting holes, topping up with more compost as you go.
Repeat until you've filled all the planting holes. Then add a couple more plants in the top, firm into place and label with the variety name.
Water your planter well to settle the compost around the roots. Keep moist, feeding with tomato food for an added boost during the growing season.
Stand in a sunny spot near the house ready to enjoy home-grown strawberries from early summer.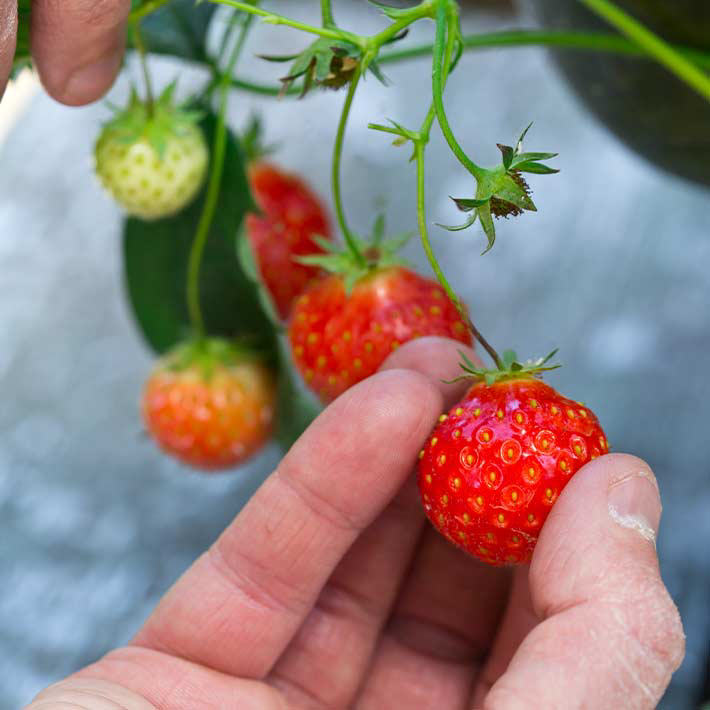 Know Your Strawberries
Strawberry Honeoye
One of the best early season strawberries for a bumper crop, producing masses of large firm berries in June and July.
Strawberry Elsanta
The perfect mid-summer strawberry for a bumper crop of tasty fruits. Berries are large, sweet and just the thing for puddings.
Strawberry Pegasus
A great mid to late season variety with enormous fruits that are sweet, juicy and delicious.