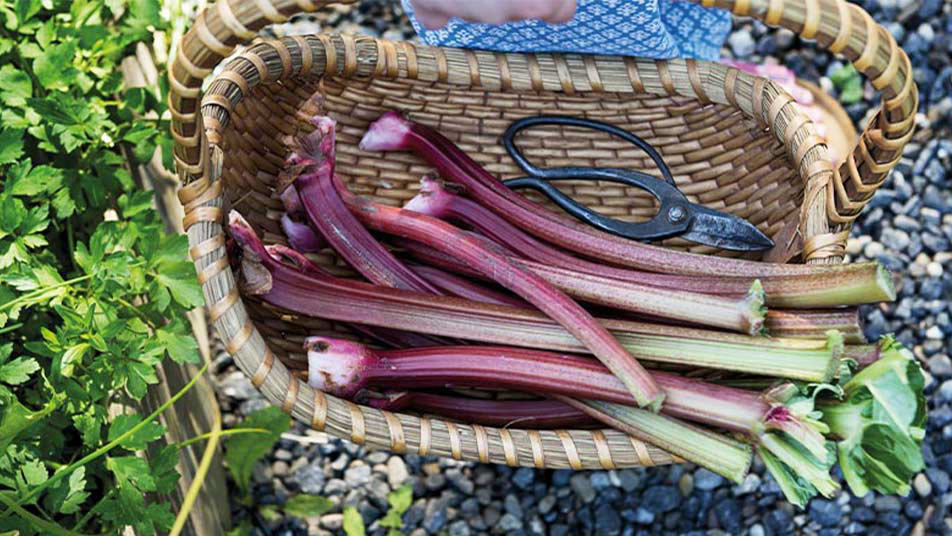 Shopping List
Your choice of rhubarb varieties
Garden spade
Well-rotted farmyard manure or garden compost
Chicken manure
Watering can
Ornamental forcer (optional)
Step By Step Guide
Choose a sunny or partially shaded location with moist but well-draining soil. Leave 30 inches/80cm between plants and make sure the crown is an inch below the surface.
Rhubarb are hungry plants so feed regularly with farmyard manure or garden compost. For strong growth, add manure to the planting hole, then mulch every spring.
Keep well-watered, particularly in the first year, until established, adding chicken manure for an extra growth boost.
Pick the stems gradually from the following spring, pulling them firmly from the base and twisting to avoid damaging the crown. Pick early varieties from March and main season varieties in May and June.
For the earliest tender-sweet stems cover the crown before the start of the growing season. You can use an ornamental forcer or a large upturned pot to exclude light and encourage the stems to grow.
To keep plants producing strong crops and to rejuvenate mature plants, split crowns every few years between autumn and spring, then re-plant.
Top Tip: Stop picking from July to let plants build reserves for the next spring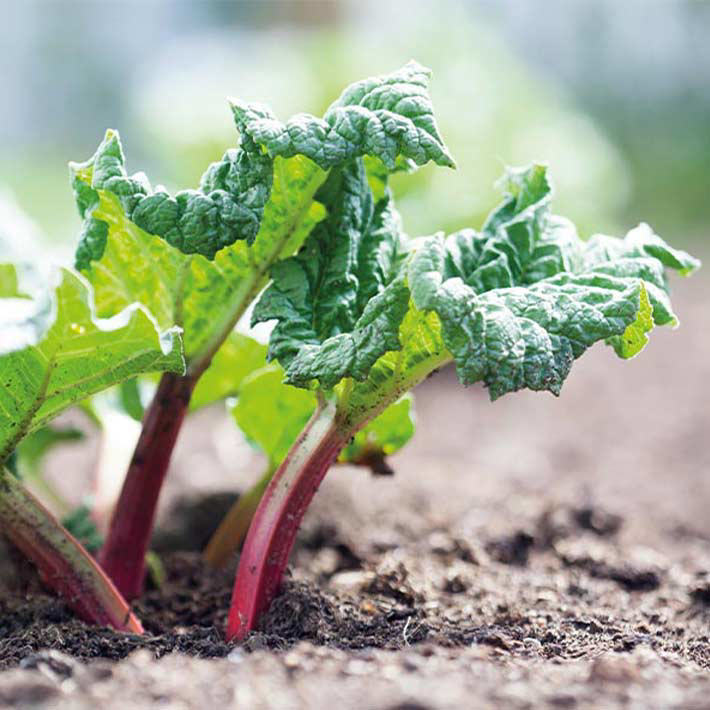 Know Your Rhubarb
Timperley Early
Awarded the RHS Award of Garden Merit, this reliable early season variety is known for its succulent stems, delicious flavour and excellent cropping performance, particularly when forced.
Victoria
A main season variety that'll give you a bumper crop of red string-free stems that are juicy and sweet with a tart punch, ideal for pies and preserves. A very hardy variety that is easy to grow.
Champagne
A heritage variety known for its beautifully sweet tender pink stems. Regarded as one of the earliest and best varieties for forcing, it is both reliable and easy to grow.