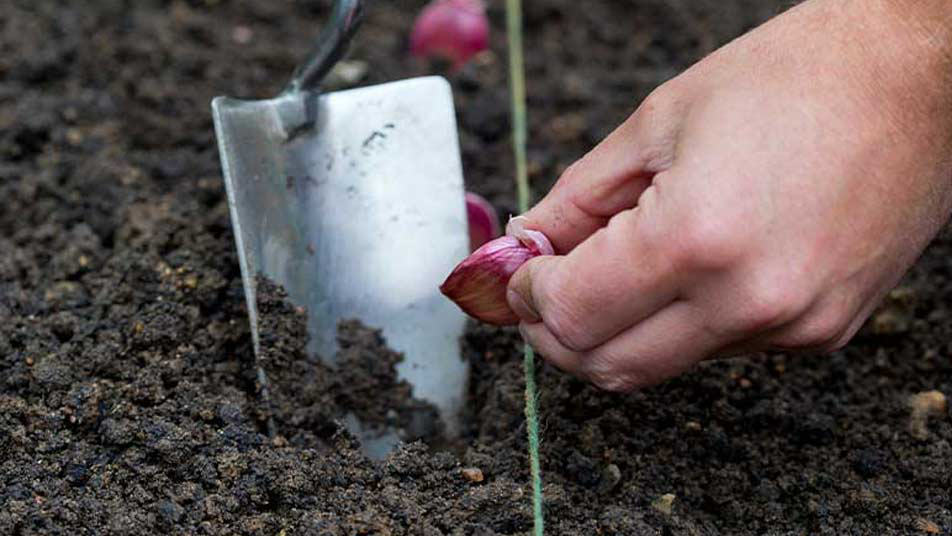 Shopping List
Your choice of garlic bulbs
Garden fork
Hand trowel
Garden hoe
Well-rotted farmyard manure
Plant labels
Fleece or netting (as needed)
Step By Step Guide
Prepare the soil before you plant by forking in well-rotted farmyard manure or garden compost.
Carefully split each bulb into individual cloves ready for planting, taking care not to damage them.
Using a hand trowel plant each clove at twice its depth, spacing them 6 inches/15cm apart in rows. Plant with the pointy end facing up.
Cover newly planted cloves with fleece or netting to protect them from birds.
Sit back and watch your garlic grow. Water as needed when the weather is dry, keeping weeds at bay using a garden hoe.
Your garlic will be ready to harvest when the leaves begin to turn yellow, generally from mid summer. Lift gently with a garden fork then let it dry out.
Top Tip: For best results use garlic produced specifically for planting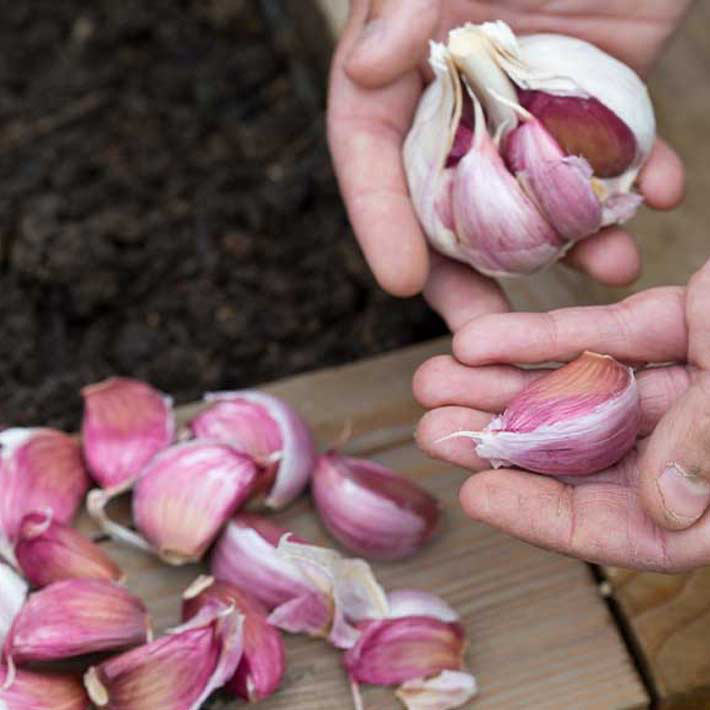 Know Your Garlic
Garlic Cristo
This French garlic has the RHS Award of Garden Merit and is renowned for its white skinned bulbs, producing strong flavoured cloves. Ready to harvest from late June.
Garlic Flavor
If you prefer your garlic with a milder flavour this Italian variety is for you. Each white skinned bulb produces between 9 and 16 pretty pink cloves, ready for harvesting from late July.
Garlic Marco
Known for its strong distinctive flavour and fine white skin, it stores well in a cool dry shed or garage. Ready for harvesting from August.