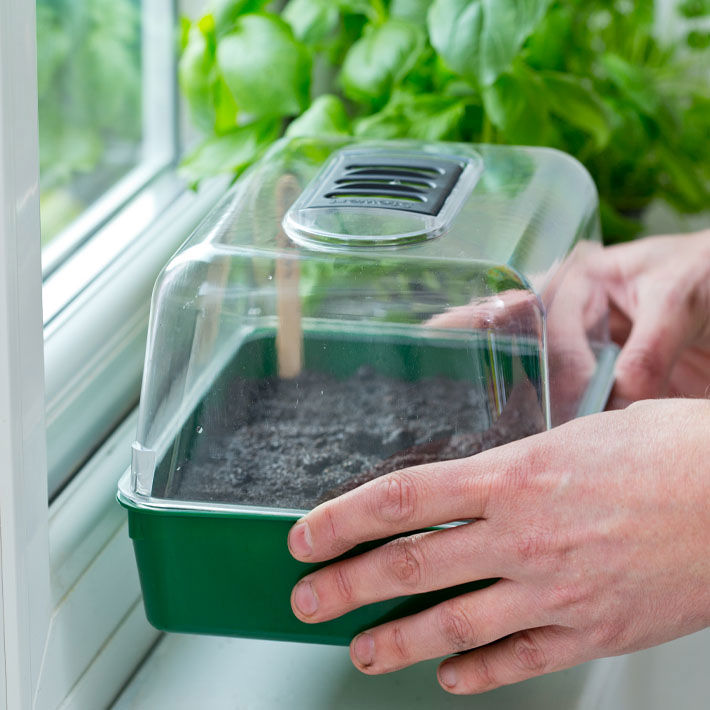 Shopping list:
Seed trays with propagator lids
Your choice of seeds

Dobbies peat free seed compost

Watering can with fine spray

Plant labels

Heated propagator (optional)
Step-by-step guide:
Fill a seed tray with peat free seed compost, firming gently for a level sowing surface. If you don't have a seed tray, use a small plant pot instead.

Use a watering can with a fine rose to dampen the soil surface before planting
Sprinkle your chosen seeds thinly and evenly across the surface of the compost, following the pack instructions, being careful not to sow too thickly.

Lightly cover with a thin layer of compost, removing any lumps, and insert a label with the plant name as a reminder.
Pop a clear seed tray lid over the top and stand in a warm greenhouse or on a bright windowsill. Remove the tray lid when the seedlings sprout, keeping the compost moist while they grow.

Your seedlings will be ready to plant in individual pots once the first pair of true leaves open. Use a blunt stick to lift each seedling out of the tray, holding them gently by their leaves.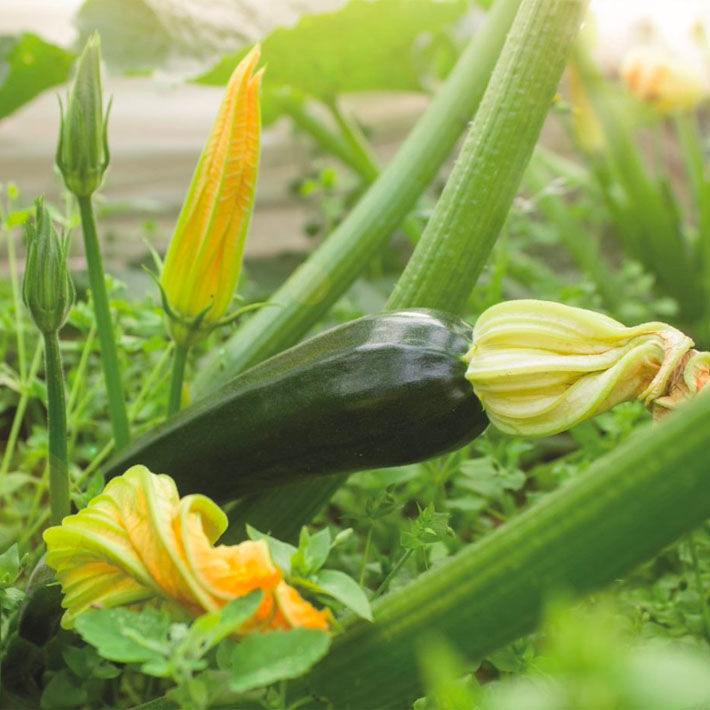 Know your seeds
Chillies - sow in February or March at room temperature, growing on in pots in a warm greenhouse or conservatory, ready to pick from July onwards.

Courgettes - sow in individual pots from March, planting out when all risk of frost is passed. Their edible flowers, perfect for stuffing, are an added bonus to the bumper courgette crops you can look forward to from June to October.

Cosmos - sow in March or April in trays, then plant outside when the risk of frost is over. These easy-to-grow plants are loved by bees & butterflies &will also give you masses of cut flowers to brighten your home.