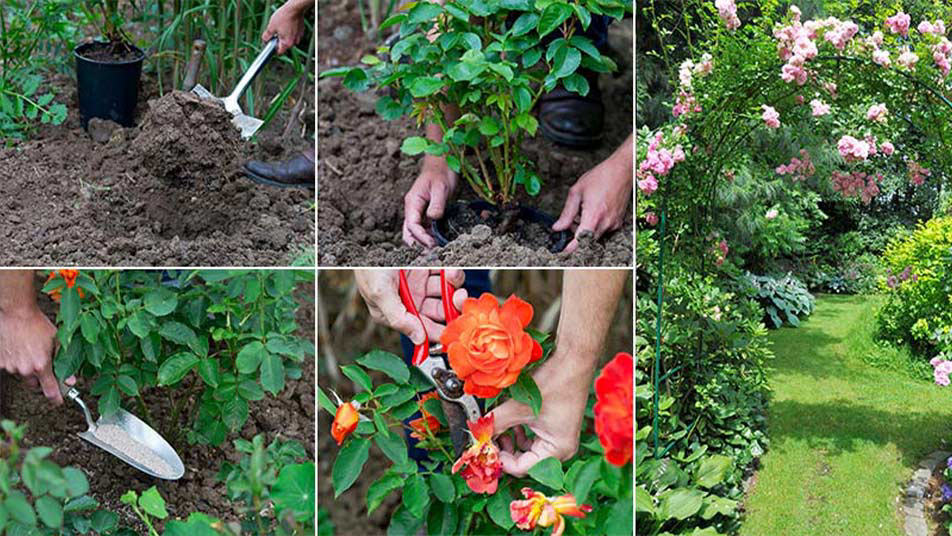 Shopping List
Your choice of rose
Digging spade
Well-rotted manure or garden compost
Granular rose fertiliser such as Toprose
Mychorrhizal fungi (optional)
Secateurs
Patio container (optional)
Loam-based compost such as John Innes No 3 (if container planting)
Step By Step Guide
Roses are easy to grow in any fertile well-drained soil in sun or partial shade, with some even suitable for north facing locations. With a little care, they'll flower year after year.
You can find roses to suit any space, growing happily in borders, containers, over arches and pergolas, or as hedges and groundcover.
Using a garden spade, dig a hole that's slightly deeper than your rose's growing pot. Add a sprinkling of fertiliser to the hole such as Toprose or mychorrhizal fungi. Then remove your rose from the pot and plant.
Fill in with a mixture of soil and well-rotted manure or garden compost, firming gently around the plant with your foot. Water thoroughly, and keep watering until established, especially in dry spells.
Roses are hungry plants, so for healthy growth and lots of blooms feed each spring with granular rose fertiliser forked into the surrounding soil. Cover with a layer of mulch to help retain moisture.
Prune with secateurs each winter to keep their shape and encourage new shoots. Remove any dead, diseased or damaged stems, cutting remaining stems back to a strong outward facing bud.
Top Tip: Remove faded flowers to encourage more to bloom for longer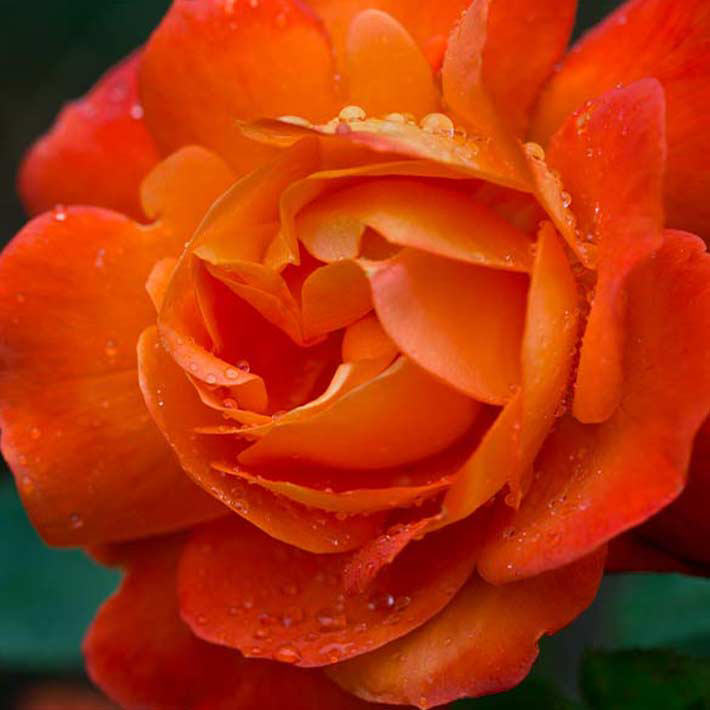 Know Your Roses
David Austin Rose Gertrude Jekyll (Ausbord)
The flowers of this rose start as perfect little-scrolled buds which soon open into large, rosette-shaped pink flowers with a lovely old rose scent. Medium-sized, it's reliable in every way.
David Austin Rose Teasing Georgia (Ausbaker)
Perfect for climbing up an arch or obelisk, Teasing Georgia is a healthy, repeat flowering variety with a long flowering season, stretching from early summer through to first frost. With deep sunshine yellow central petals and softer yellow outer petals, creating an attractive halo effect.
Patio Rose Sweet Dreams
This lightly fragranced little rose has perfectly formed blooms packed full of petals in lovely shades of apricot and pale orange. Holding the RHS Award of Garden Merit for its reliability, it will flower all summer long.