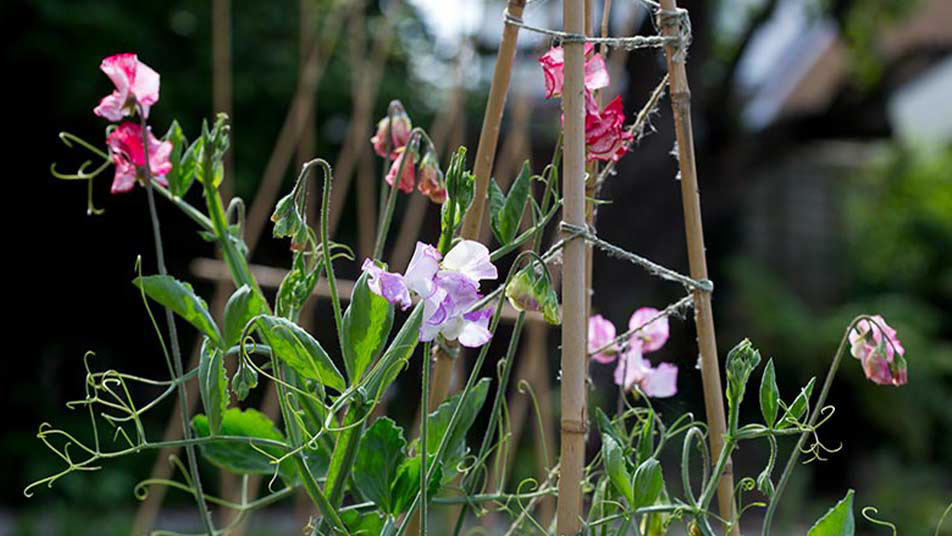 Shopping list
Your choice of sweet pea seedlings
Good quality multi-purpose compost
Liquid fertiliser
Plant labels
Hand trowel
Watering can
Bamboo canes or willow wigwam or metal obelisk
Step By Step Guide
First fill a large patio container with good quality multi-purpose compost. Or to grow your sweet peas in a flower border, fork in garden compost and a sprinkling of general fertiliser for an extra boost.
Insert five or more 6ft/180cm bamboo canes to form a circle, tying the tops together with garden twine. Or if you prefer, choose a ready-made willow wigwam or metal obelistk.
With a hand trowel, plant three sweet pea seedlings at the base of each support. Firm gently with a little more compost and water well to settle into place.
As your sweet peas begin to grow, tie-in new shoots with garden twine to encourage them to start climbing the supports on their own.
For best results, keep well-watered, feeding weekly with liquid fertiliser to ensure strong healthy growth and lots of fragrant flowers from early summer.
Sweet peas make lovely cut flowers and the more you pick the more they keep flowering. Remove faded blooms regularly to extend the flowering season.
Top Tip: The more you cut them, the more they'll keep flowering.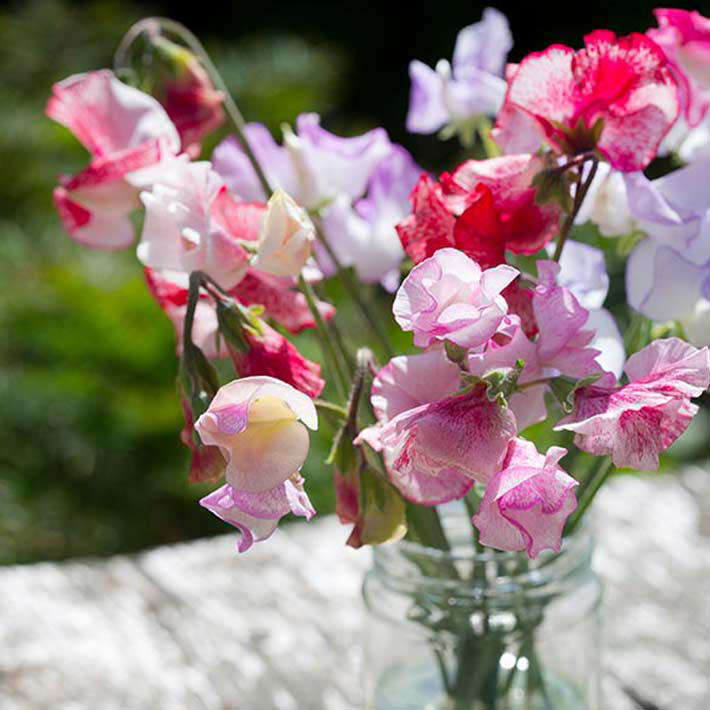 Know Your Sweet Peas
Heirloom Bicolour Mix
Includes the widest range of beautifully scented bi-colour sweet peas. Dainty flowers with a lovely fragrance makes them a great choice for cutting.
Snoopea
Is a lovely short bushy variety perfect for hanging baskets, patio containers and window boxes. Comes in lots of colours with an attractive fragrance.
Painted Lady
Is as popular today as it was when introduced in the 18th century. Renowned for its gorgeous pink and white blooms and strong fragrance.