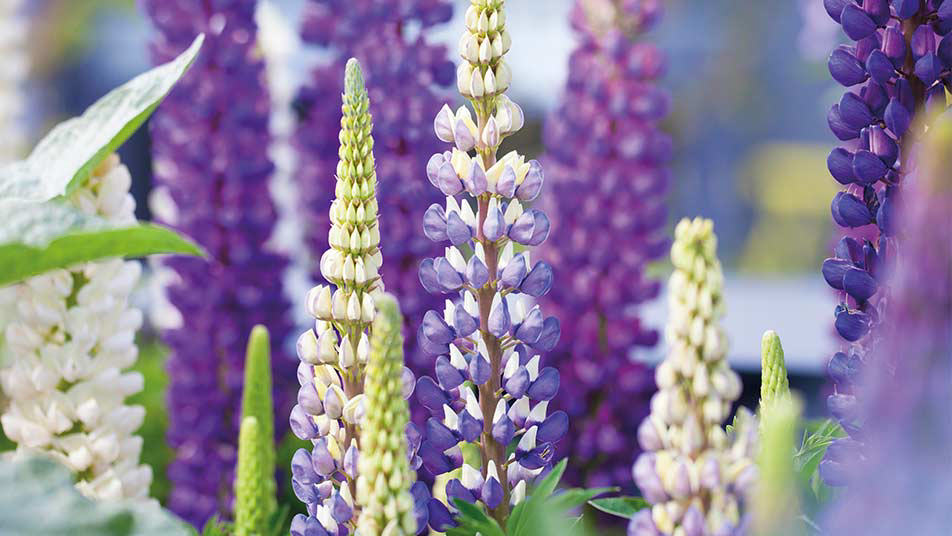 Shopping List
Your choice of cottage garden plants
Garden spade
Well-rotted farmyard manure
General fertiliser such as Growmore
Bamboo canes and garden twine or metal plant supports
Secateurs
Step By Step Guide
First prepare the soil for planting by forking in plenty of well-rotted farmyard manure or garden compost, and remove any weeds.
Choose your favourite cottage garden plants, mixing heights, colours, textures and flowering times. A mixture of flowering and foliage plants works well, including annuals and cut flowers.
Position in drifts for a natural look, planting shorter ones towards the front and taller ones behind. Self-seeding plants such as foxgloves and verbenas are a great way to knit the border together.
Using a garden spade, plant each to the same depth as its growing pot. Firm gently and water well, then add a layer of mulch around your plants to help retain moisture.
As they grow, insert canes or metal plant supports around taller flowering plants to keep them secure in strong winds. Put them in early in the season and they'll soon be disguised by foliage.
Cut back faded stems in autumn. Then in spring, fork in some general fertiliser and add a fresh layer of mulch.
Top Tip: Leave grasses and those with seed heads uncut to help support wildlife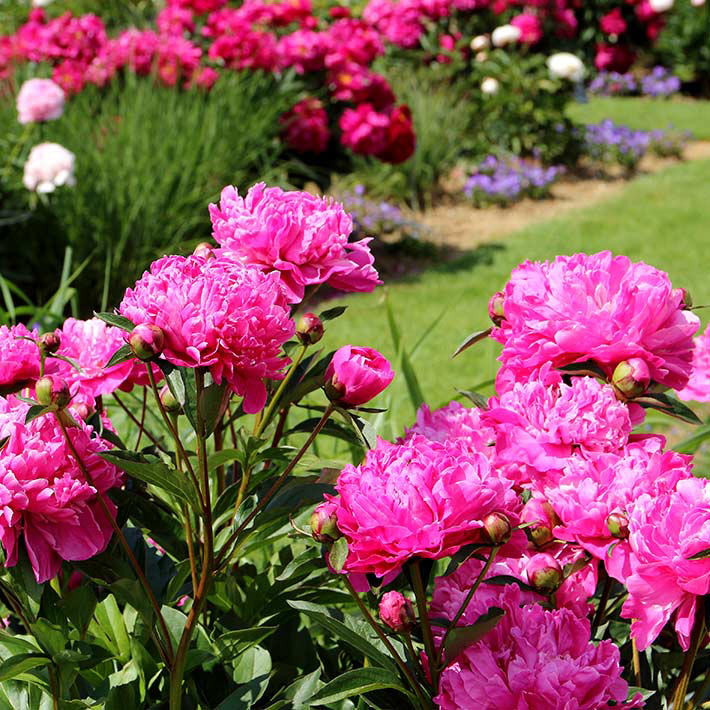 Know Your Cottage Garden Plants
Foxgloves
With their spires of bell-shaped flowers much loved by bees, foxgloves are a cottage garden favourite. Available in creams, pinks and lavenders, they help brighten shady spots and are great planted with hostas and ferns.
Delphiniums
Another cottage garden favourite, delphiniums come in stunning shades of white, pink and blue. They will often flower for a second time later in the season. Grow through plant supports to hold their flower spikes secure.
Hostas
One of the best foliage cottage garden plants, available in many leaf shapes, sizes and colours. Easy to grow, these long-lasting plants work well in damp or shady borders and also look great as a feature plant in a pot.