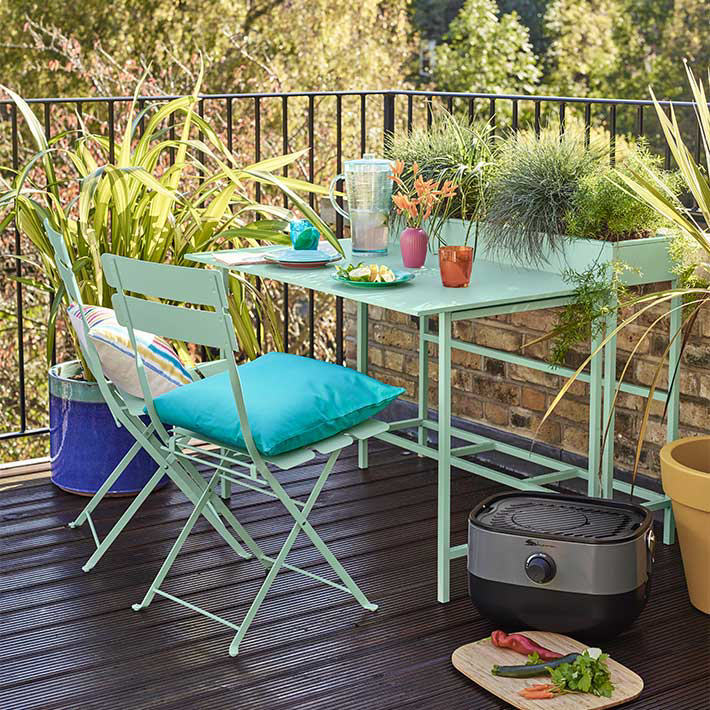 Terrace Garden
Warm summer evenings are the perfect opportunity for entertaining in the garden. Fill your garden with instant summer colour with a selection of vibrant bedding or perennial cottage garden plants. We have pots to suit all locations from country cottage to a contemporary town garden.

Make sure you keep your show-stopping display of summer colour by regularly watering container plants and add a balanced liquid fertiliser every other week to encourage strong healthy growth and continual flowering. Remove spent flowers to encourage more to follow.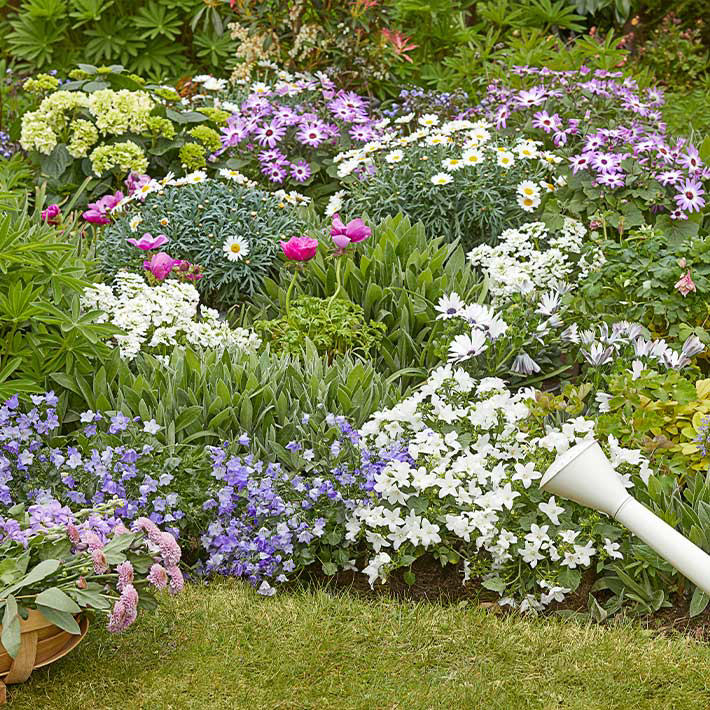 Beds & Borders
Prune spring and early summer flowering shrubs, such as Deutzia, Weigela and Philadelphus soon after flowering to prevent them becoming overgrown. Remove older branches with secateurs or loppers to allow new growth to mature that will carry next year's display. Extend the season of colour in borders with high summer flowering shrubs such as Lavender, Hardy Fuchsias and Hydrangeas.
Water newly planted shrubs and perennials in dry conditions until well established. Apply a thick layer of Bloomin Amazing mulch over the soil surface to help retain moisture.

Dead-head flower borders on a regular basis to help prolong the season of flowering.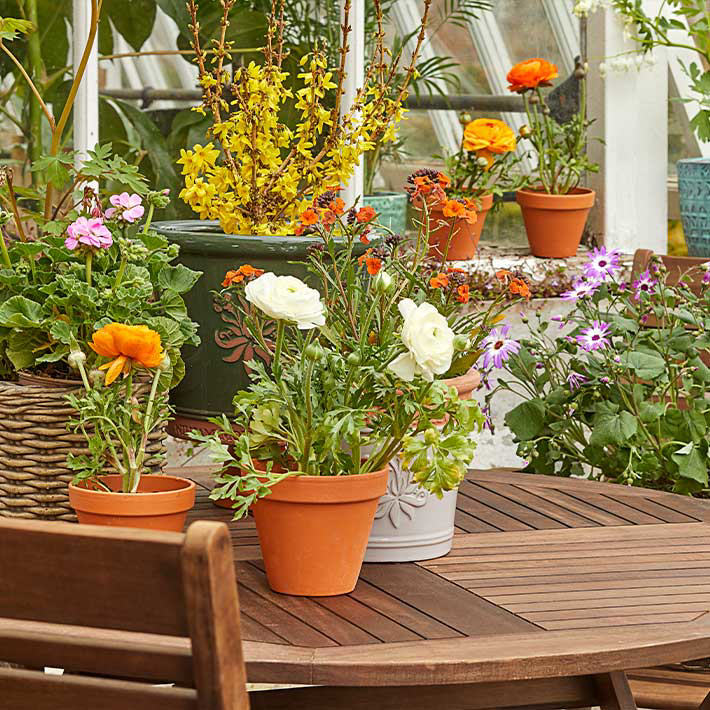 Cottage Garden
Encourage fresh growth by cutting back herbaceous plants such as Delphinium, Lupin and hardy Geranium after their first flush of flower. Put supports in place around tall herbaceous perennials such as Delphiniums and Gladioli to prevent damage from wind and rain.

Roses are perfect for beds or pots on the balcony or patio. At Dobbies, we stock a wide range of quality roses, including our new for 2021 own brand roses, which feature over 100 varieties including the edible collection which you can add to summer drinks, desserts and more. Take the time now to add a layer of mulch for an extra boost to support strong growth and feed with rose fertiliser.

Summer prune Wisteria, cutting whippy side shoots back to around five leaves from the main stem. This will encourage new flower buds to form and improve your display next year.

Protect Hostas, from slug damage with Slug Gone.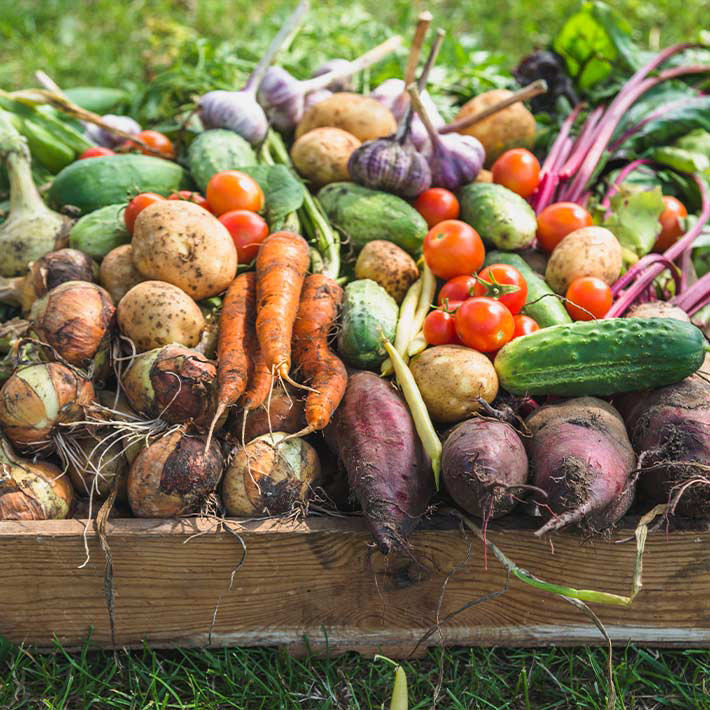 Kitchen Garden
Tomato, pepper and cucumber crops require regular feeding with a high potash tomato fertiliser. Pinch out side-shoots of tomatoes to concentrate growing energy into trusses of fruit. Water regularly and consistently.

Plant out leeks and brassicas for a winter supply.

Late sowings of beetroot, radishes, lettuce and salad crops grow quickly in the warm soils for an extended season of fresh vegetables. Alternatively, chose from Dobbies wide selection of young vegetable plants grown to the perfect stage for planting out.

Continue to earth up main-crop potatoes, to avoid tubers being exposed to the light and turning green. Early potatoes will be ready for harvesting, maturing around 10 weeks from planting.
Prune stone fruit trees such as cherry and plum this month, removing any crossing branches to maintain an open framework. These fruit types are susceptible to certain fungal diseases through open wounds if pruned in the winter, whilst pruning at this time helps to avoid risk of infection.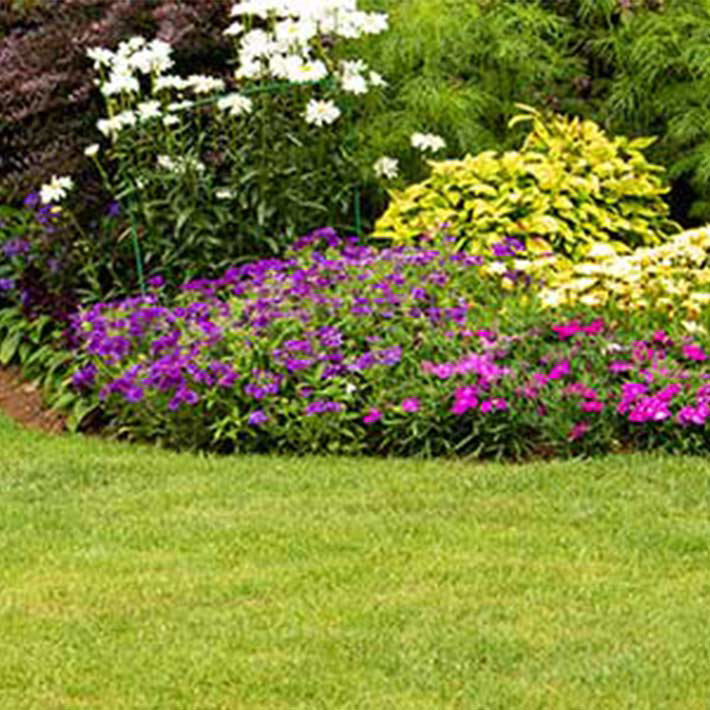 Lawn
Regular mowing is best for a manicured lawn, reducing the cutting height in hot weather to help prevent drying out. Keeping the blades slightly higher helps the grass resist the extra summer wear.

To encourage more garden wildlife, allow your grass to grow and the wildflowers will bloom to support pollinating insects or leave some areas of grass to grow.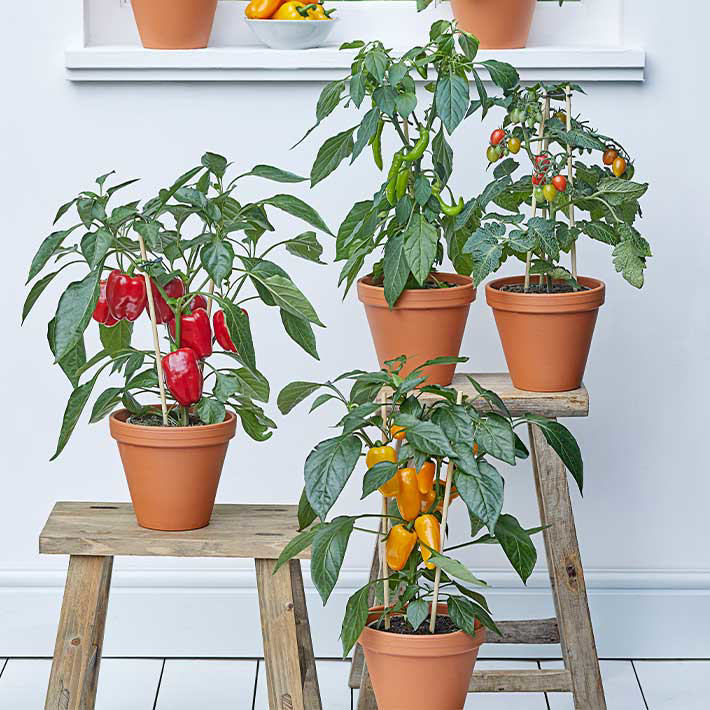 Greenhouse
Harden off remaining bedding plants you have been growing from young plug plants. Acclimatise over a period of a few days before planting out in their final positions.

Plant up any pots with tender vegetables or Mediterranean herbs that will appreciate the warmer and sheltered growing position.