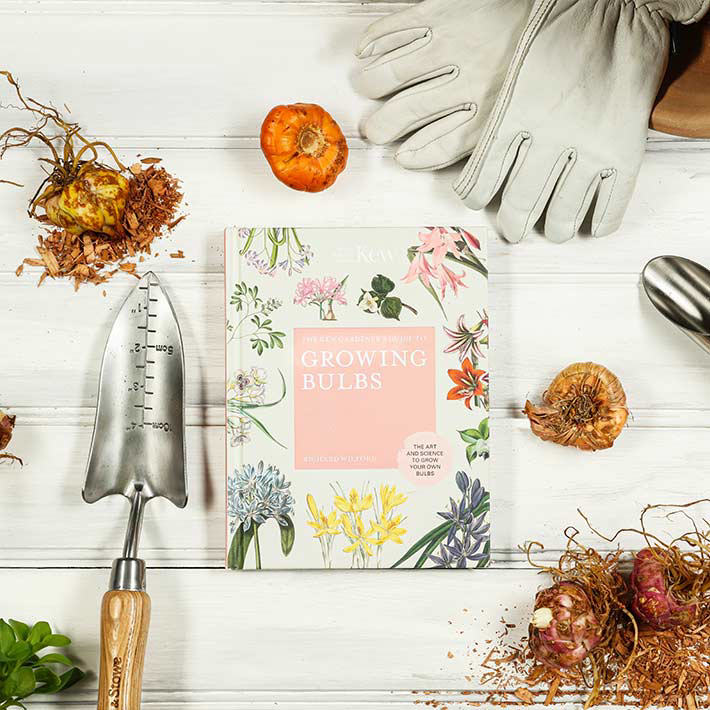 Terrace Garden
Plant pots of Lilies for a fragrant summer display. See our wide choice of easy to grow summer flowering bulbs, including, Dahlias and Gladioli, that make great cut flowers for the home. Also plant Begonia corms now in pots and baskets for earliest summer colour.

Freshen your patio pots, hanging baskets and window boxes with a cheerful display of early season Primroses, Violas and Pansies, planting potted spring bulbs into the gaps for an extra burst of flower colour. 

One of the most economical ways to ensure your tubs and baskets are full of cascading colour as soon as possible this coming summer, is to grow your own bedding plants from young plants, potted up into small pots to grow on in a warm greenhouse, conservatory or windowsill until all risk of frost is passed.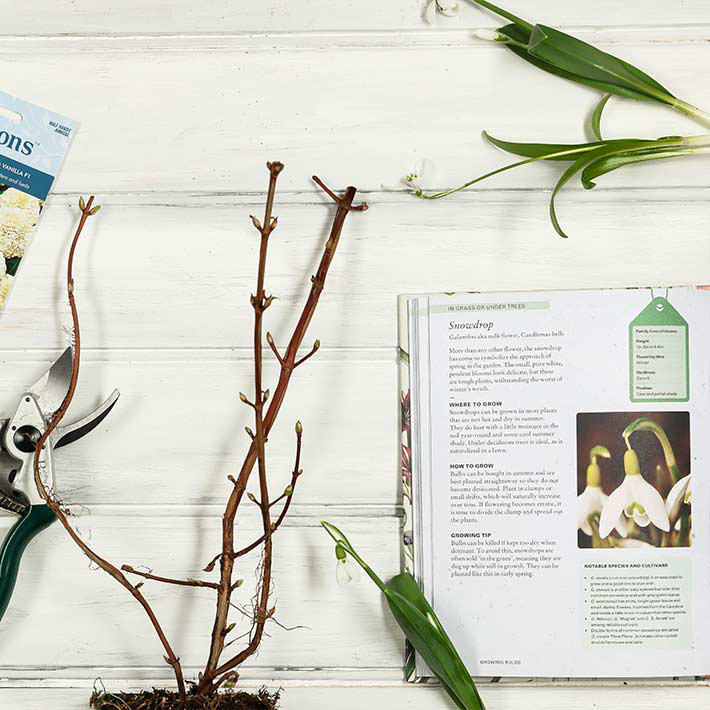 Beds and Borders
Winter flowering shrubs that have finished flowering can be pruned now. Cut stems of Cornus and Salix back hard to encourage strong new stems of vibrant colour for next winter's display. 

Deciduous grasses left alone to protect overwintering beneficial insects can be cut down now to make way for fresh new seasons growth. Brush or rake growth of evergreen grasses to remove dead foliage. 

Continue to plant new hedges, trees and shrubs, beneficial to our wildlife and wider environment, to allow them time to establish before the summer, top-dressing borders with a layer of mulch of Bloomin Amazing or farmyard manure, to help prevent weeds as well as to give your plants a welcome spring boost of organic matter and nutrients to improve soil health.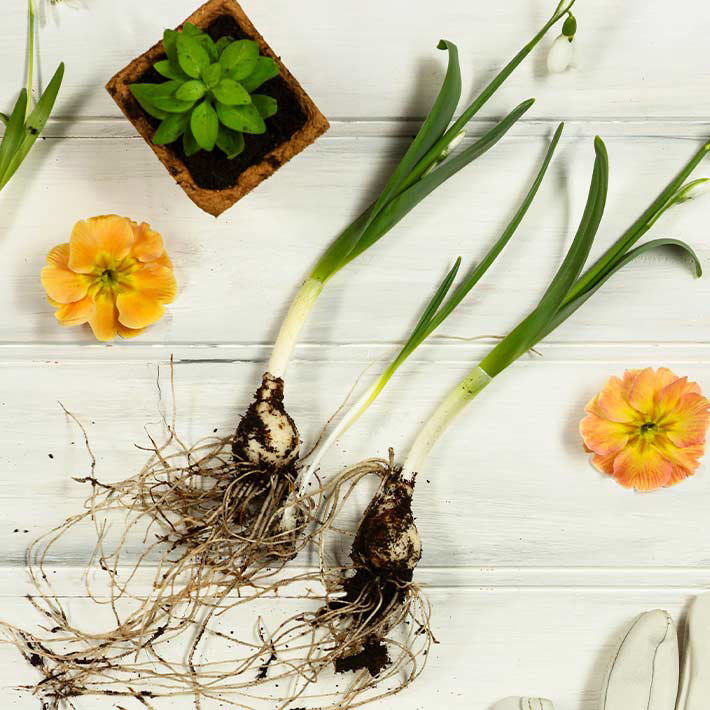 Cottage Garden
Clumps of Snowdrops that have finished flowering can be lifted at the end of the month while they are still in leaf, carefully split into smaller clumps, each then replanted to the same depth in their newly chosen positions, naturalising in time into spectacular drifts. 

Prune Wisteria to encourage strong flower buds by cutting side shoots back hard to just two or three buds. 

Easy to grow hardy annuals such as our much-loved Love-in-the-Mist or English Marigold can be sown now, directly into borders where they are intended to flower. 

Cut back stems of late summer and autumn flowering Clematis to the lowest pair of strong buds to encourage strong new stems bearing this year's display. 

Now is great time to plant new roses. Visit your local store for our great exclusive Dobbies range and David Austin English Roses for unbeatable garden performance.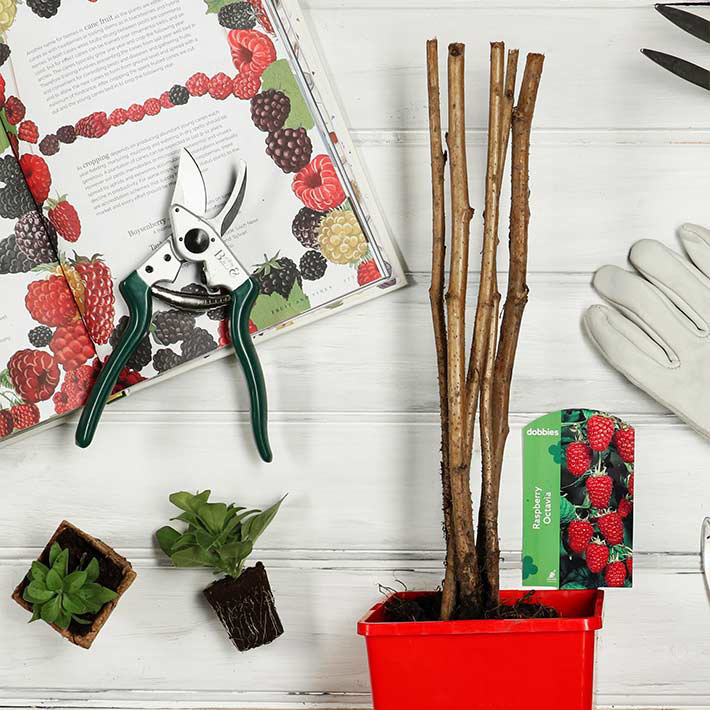 Fruit Garden
Cut old canes of autumn fruiting raspberries to the floor so new stems can grow in their place, planting new freshly potted raspberry canes for a succession of ready to pick berries from early summer to autumn. 

Complete pruning apple and pear trees, as well as soft fruit bushes, such as gooseberries and blackcurrants. Aim to create an open goblet shape of strong branches ready to carry your summer harvest. Plant new trees and bushes and look forward to delicious home-grown fruit, picked fresh from the garden.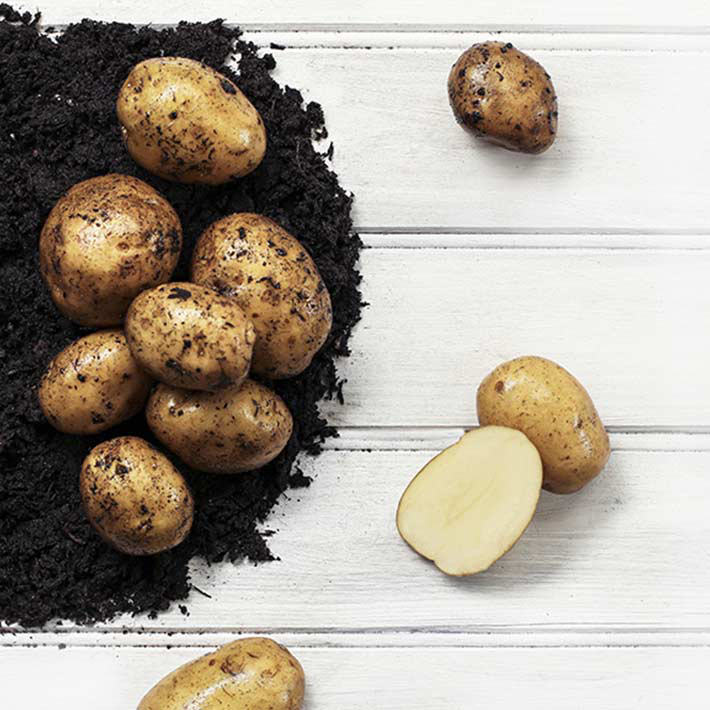 Vegetable Garden
Remove any weeds from your vegetable beds, then mulch with plenty of peat free soil improver or farmyard manure. To help warm the soil for spring planting, cover prepared beds with black weed membrane until you are ready.

Start Potatoes into growth by 'chitting' them now in readiness for planting in March. The easiest way to do this is to stand them in an egg box, eyes uppermost, in a light frost free shed or garage to encourage new shoots to form.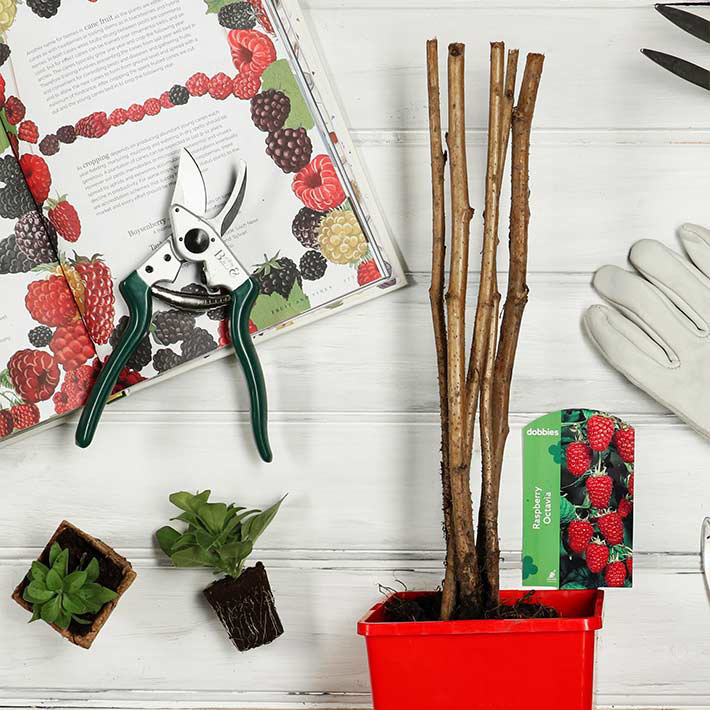 Greenhouse
Sow Sweet Peas under cover for strong bushy plants ready for planting out in April. Soak seeds for 24 hours in tepid water prior to sowing to help speed up germination, allowing two seeds per root trainer or deep pot. 

Buy your flower and vegetable seeds in readiness for sowing. Browse our extensive choice of inspiring grow-your-own ranges for a colourful and productive garden this summer no matter how big or small your garden space.
February seeds to sow now
FLOWERS
Cosmos
Sweet Pea
Marigold
Lavender
Foxglove
VEGETABLES
Kale
Tomatoes
Aubergine
Broad Beans
Cucumber