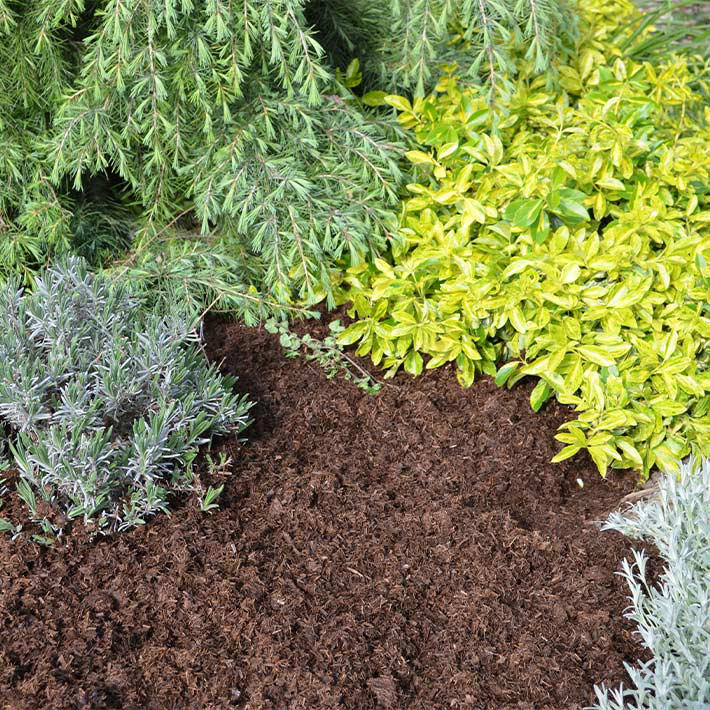 Why is peat-free important
The 100% peat-free formula is an ideal soil enricher and a perfect mulch with excellent weed suppression properties. It also has a significant fertiliser content and moisture retention assets, so it performs the roles of soil improvement, mulching and feeding in one product.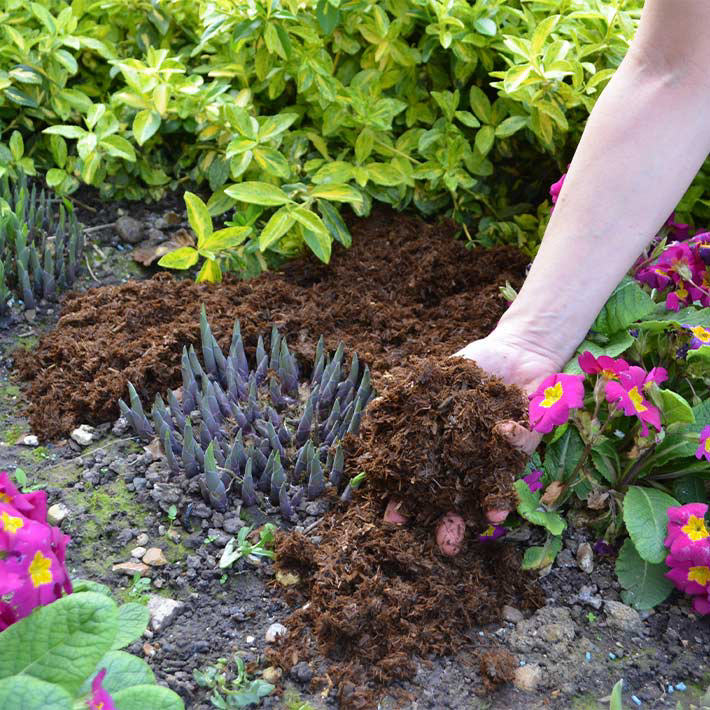 Why you should use organic soil enricher
A good soil enricher increases the natural organic matter in the soil, where microbes slowly break it down into the essential nutrients required for healthy plant growth.
The structure of the soil is also improved by introducing bulk, adding water retention capacity as well as creating air pockets, all of which are essential for a healthy garden.
Healthy soils also support lots of soil bacteria and insects as well as worms which provide essential food for other wildlife. So, there's lots of reasons to improve soils with the use of a good soil enricher.
You want your soil enricher to be good for your garden and the environment whilst being sustainable. Choosing materials that are locally produced reduces the impact of transport and it's even better to choose a product that is made from renewable resources.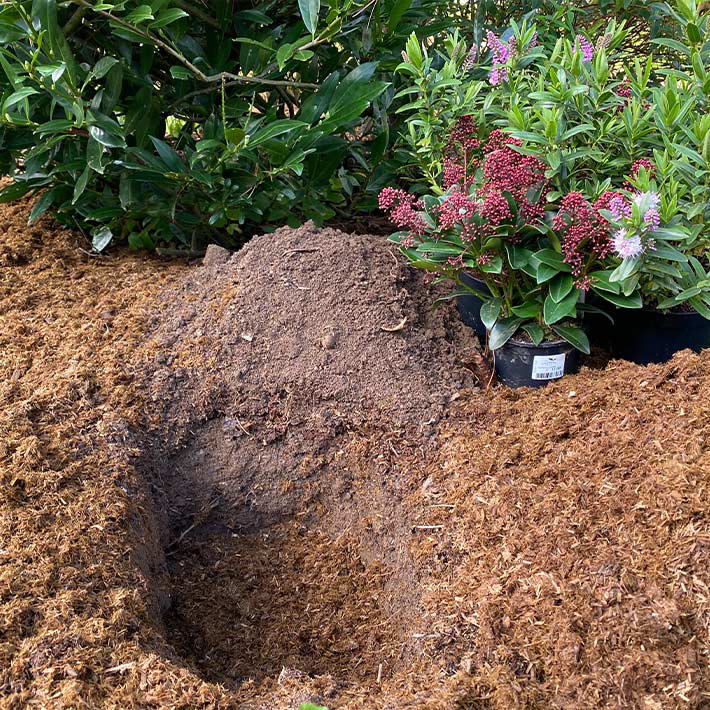 Maintain a low carbon footprint
Bloomin Amazing is a completely sustainable product with a low carbon footprint thanks to the raw materials being grown within an average 7-mile radius of the production plant.
Raw material is in the form of maize and rye grown as sustainable break crops on local farms. These are fed into the digester which then takes around 30 days to fully complete the digestion process. The plant generates enough gas to flow to 7,500 homes in the winter and 100,000 homes in mid-summer. The main by-product of the process is a rich organic 'digestate' and it is this that becomes the finished product Bloomin Amazing, which is available in all Dobbies' stores.
Follow our tips to garden sustainably
Apply a generous layer around established plants and shrubs to feed the plants, supress weeds and deter slugs as well as retain soil moisture.
Feeds plants, suppresses weeds, retains moisture, and looks attractive too.
Add Bloomin Amazing to the hole when planting shrubs and mix with soil. Add a generous mulch on the surface to retain moisture, suppress weeds and deter slugs too.
Mixing Bloomin Amazing 50/50 with soil is a great way to regenerate soil and produce amazing crops of vegetables and salads too.