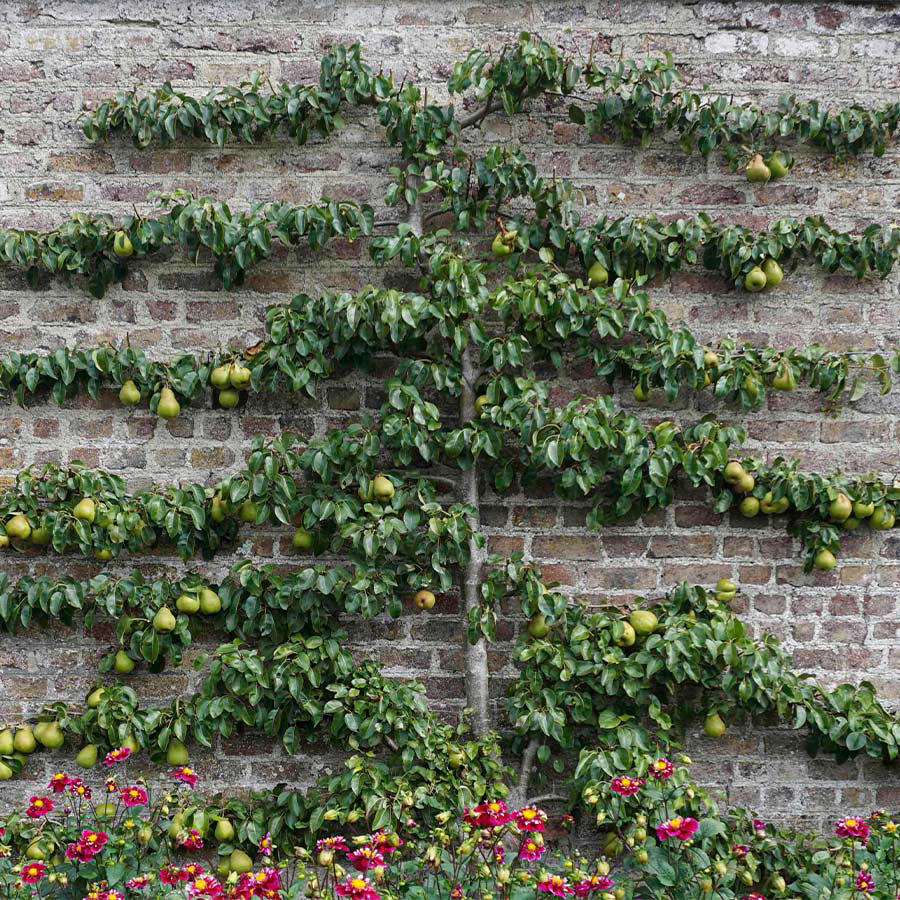 1. The Space Saver
Plant an espalier-trained tree (usually an apple or pear) against a wall or fence - it's a great way of saving space, as the tree is flat against the surface, and they look stylish too. Trees are usually trained in horizontal lines, and only need a light prune in late summer to keep their decorative shape.
The best bits:
Perfect for grown flat against a wall in a tight space
The decorative shape provides year-round structure
They're easy to maintain once planned
You'll be rewarded with blossom in spring followed by tasty fruit
Blossom (Aprin - May)
Fruit (August - October)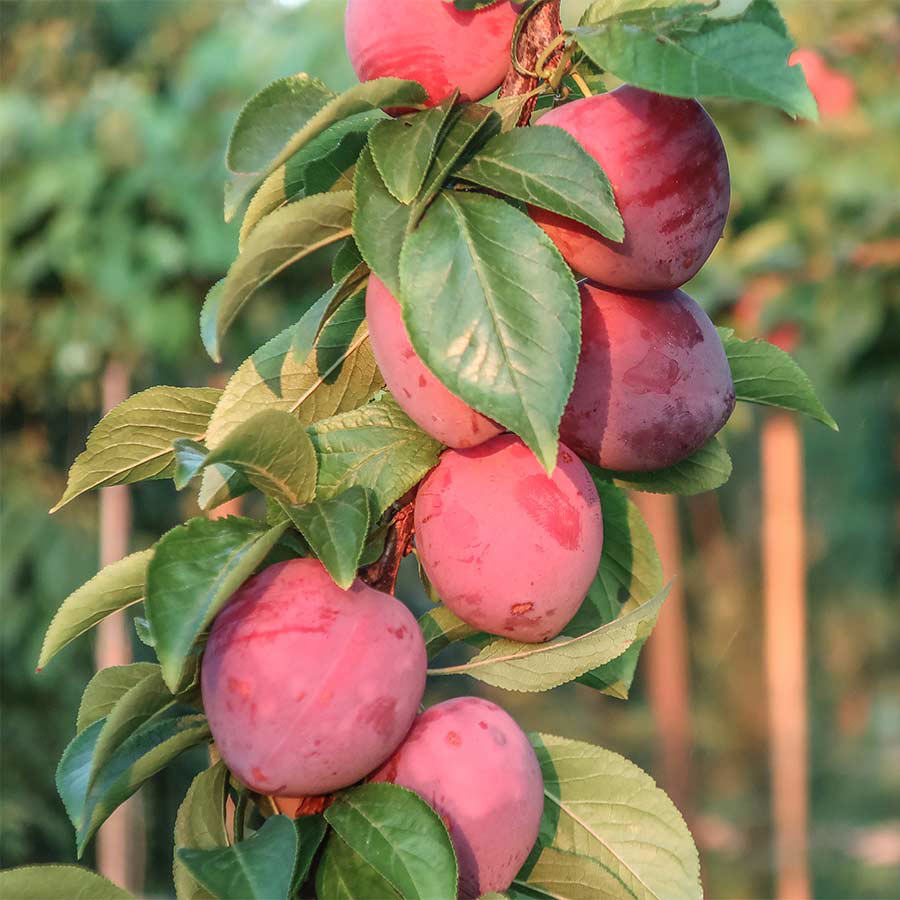 2. Pretty and Productive
You can't beat a fruit tree for versatility and a long season of interest. Spring blossom will be followed by beautiful foliage and a delicious harvest - some fruit trees have colourful autumn leaves too. Apples, pears, plums and more are all on offer.
The best bits:
The combination of blossom and fruit
There's a fruit tree for every size garden - you don't need an orchard!
Some fruit trees can be grown in a patio container
You're guaranteed a harvest for years to come
Blossom (Aprin - May)
Fruit (August - October)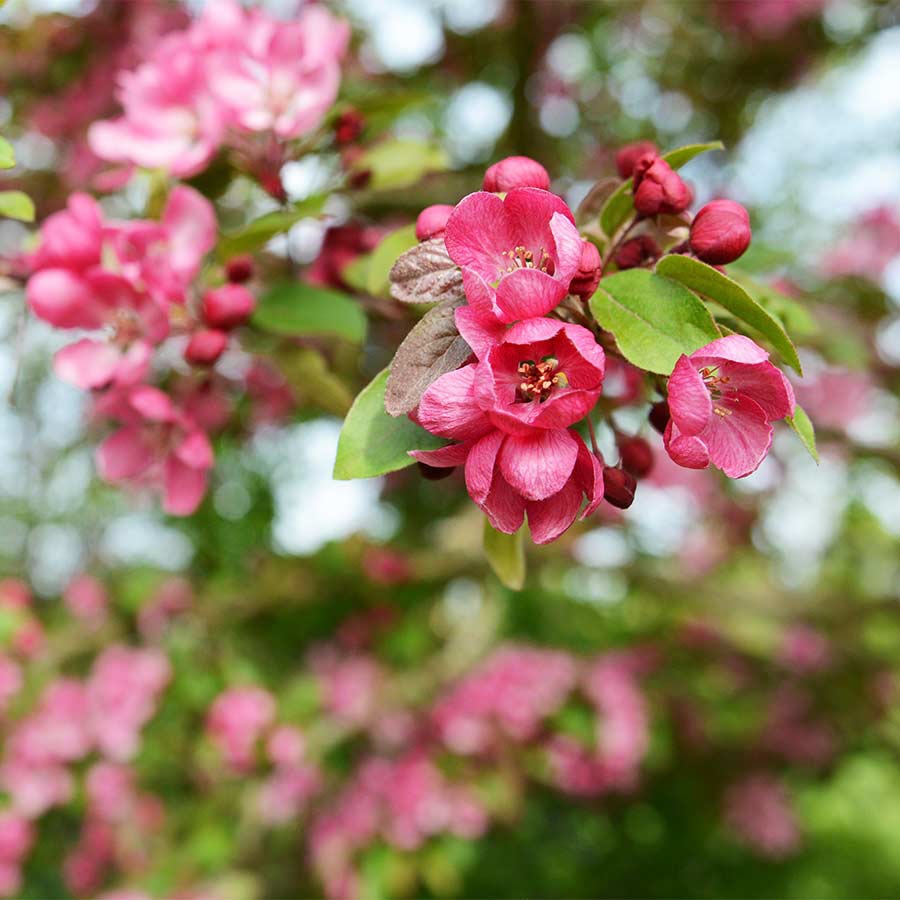 3. The Show Stopper
Ornamental crab apples (also known as malus) have pretty spring blossom followed by masses of vibrant, cherry-sized fruits. They're available in all shades of red and yellow, and the fruits last from autumn into winter. This tree is ideal for a small garden and makes the perfect focal point in a border.
The best bits:
The fruits are adored by garden birds
Crab apples are perfect for a tight space
The ornamental fruits provide a long-lasting, colourful spectacle
Many varieties have great autumn leaf colour
Blossom (Aprin - May)
Ornamental fruit (September onwards)
Autumn leaf colour (October - November)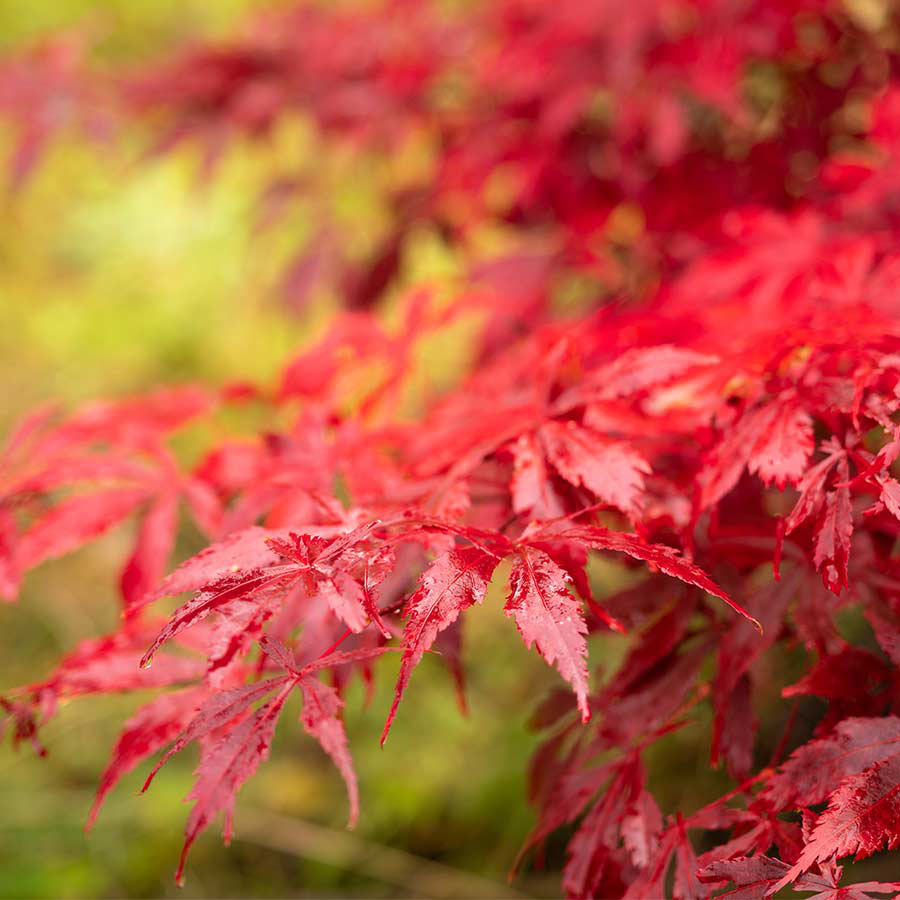 4. Some Autumn Colour
Plant an acer for guaranteed autumn colour. They're perfect for pots or borders, with many turning a fiery red as temperatures dip and autumn arrives. Grow acers in a semi-shaded spot and water regularly if growing in a pot – they don't respond well to drying out.
The best bits:
You're guaranteed a spectacular autumn display
Acers make a stylish focal point on a patio or doorstep
They look good year-round - even their skeletal form in winter
They're an investment, with many years of interest to come
Autumn leaf colour (October - November)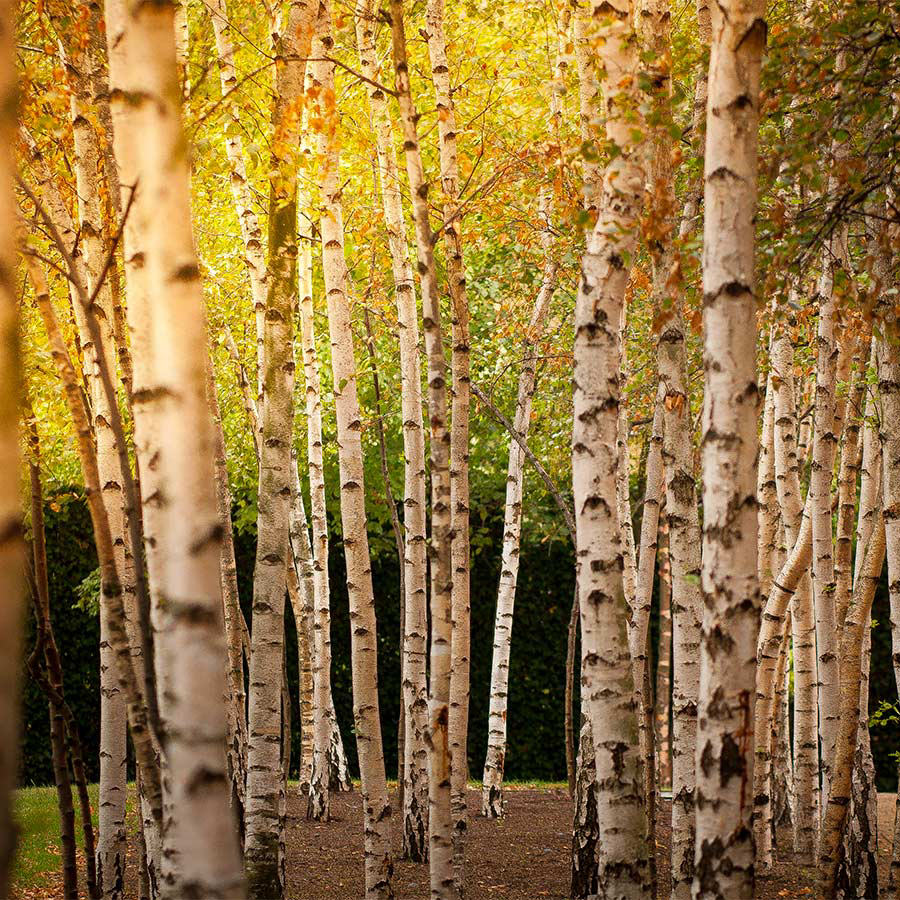 5. Go Native
Silver birch trees are native to the UK and deserve a place in any garden. Their white trunks steal the show, with golden autumn leaf colour to bring interest at the end of the year. Grow one as a specimen in a border or plant several in a small group to create a contemporary look.
The best bits:
A striking white trunk - polish to make them brighter!
Great for nesting birds and supporting beneficial insects
Spring catkins and autumn leaf colour add to the appeal
Perfect for creating a focal point
Catkins (April - May)
Autumn leaf colour (October - November)