Aberdeen - Ellon Community Allottments
Altrincham - Together We Grow
Andover - Portway Junior School, Andover
Ashford - Lenham Primary School
Atherstone - Outwoods Primary School
Aylesbury - 1st Ivinghoe and Pitstone Beaver Scouts
Ayr - James Hamilton Primary School Parent Council Fundraising Group
Beaconsfield - Amersham Hospital Gardens Project - this is part of the Buckinghamshire Healthcare NHS Trust
Birtley - King Street Primary School
Boston - Seathorne Primary Academy - Nursery
Braehead - Southend Action Centre Community/Garden
Brighton - Carden Primary
Bury St Edmunds - Mid Suffolk Voluntary Organisations Forum based at Red Gables Stowmarket
Cadnam - Youth Options
Carlisle - Eaglesfield Primary
Chesterfield - Holly House Special School
Chiswick - Action for Children, Camden & Islington Short Breaks
Cirencester - Down Ampney C of E Primary School
Clifton - Filwood Residents Association
Derby - Ravensdale infant and Nursery School Mickleover Derby
Dundee - Strathmartine Primary school
Dunfermline - South Parks Primary School Family Forum
Edinburgh - Dalkeith Guerrilla Gardeners
Gailey - Aldridge village partnership
Galton - The Shed Garden, Durlston
Gillingham - St. Helen's Church of England Primary School
Gloucester - The Milestone Special School
Gosforth - Coquet Trust
Harlestone Heath - St Crispin Retirement Village
Hare Hatch - Twyford together
Havant - Deverell Hall pre school
Hungerford - Preshute Primary School Association
Huntingdon - Magpas Air Ambulance
Inverness - SNAP (Special Needs Action Project)
Keston - Nest Nurseries Garden Project
Kings Lynn - Swaffham Community Garden
Leicester - New Growth
Lelant - St Just in Bloom
Lisburn - Green Spaces Community Growing Project
Liverpool - The Wonky Garden
Livingston - Livingston Community shed
Marple - All Saints' C of E Primary School Gardening Club
Milngavie - St Mary's Nursery
Milton Keynes - Willen Primary School
Moreton Park - Neuro Therapy Centre
Northampton - Growwild Outreach Projects
Pennine - Hade Edge J,I & N School
Perth - Perth College UHI
Peterborough - Nassington Pocket Park
Ponteland - Walbottle Village Primary School
Preston - Ribbleton Avenue Infant School & Great Eccleston Copp Primary
Richmond - Merton Garden Streets
Royston - Icknield Walk First School, Royston, Hertfordshire
Rugby - Leamington Hastings
Sandyholm - Carnbroe Community Action for Residents
Shenstone - Lichfield CAMHs (child and adolescent mental health team) NHS
Shrewsbury - Myddle Primary School Gardening Club, Shrewsbury
Southport - Mencap, Liverpool & Sefton
Stapleton - Earl Shilton Community Allotment
Stirling - Stirling Secondary ASD Provision at St Modan's High School
Stockton - Yarm Primary School
Stockbridge - YMCA Edinburgh
Stratford Upon Avon - The Langdale Trust
Swansea - Abbey Primary school
Swindon - Highworth Forget Me Not Cafe
Telford - Shifnal Millennium Sensory Garden
Tewkesbury - Finn Academy
Thornbury - Knapp Road Community Allotment Group
Woodbridge - Pitstop Out of School Club
Woodcote Green - Tollers Edible Garden
York - Nuzzlets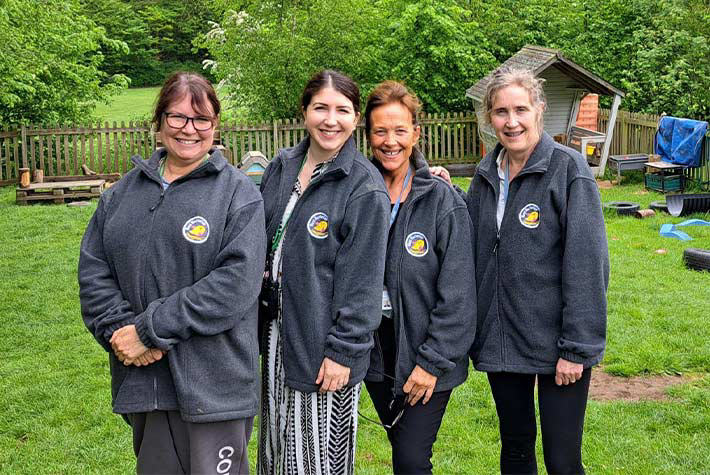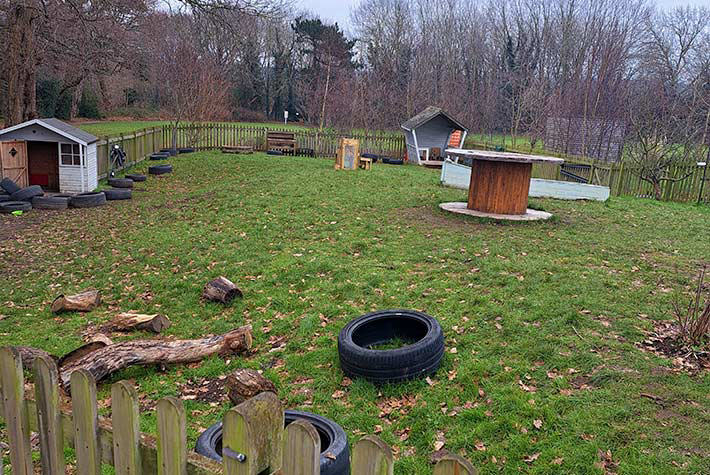 We are very pleased to announce our national winner is:
Keston - Nest Nurseries Garden Project
Nest Nurseries Garden Project want to transform their outdoor space into the best possible outdoor learning experience, which will impact the children's physical development, understanding and well-being, with Dobbies support. The space will provide the children with an area to learn outdoors, as well as developing a wild garden in part of the nursery with wild flowers, where children can identify different types of flowers and wildlife.
Community support
If you missed out this year, don't worry, we do have further opportunities for community groups looking to brighten up their local area. Please contact your local store for more details of the community initiatives.