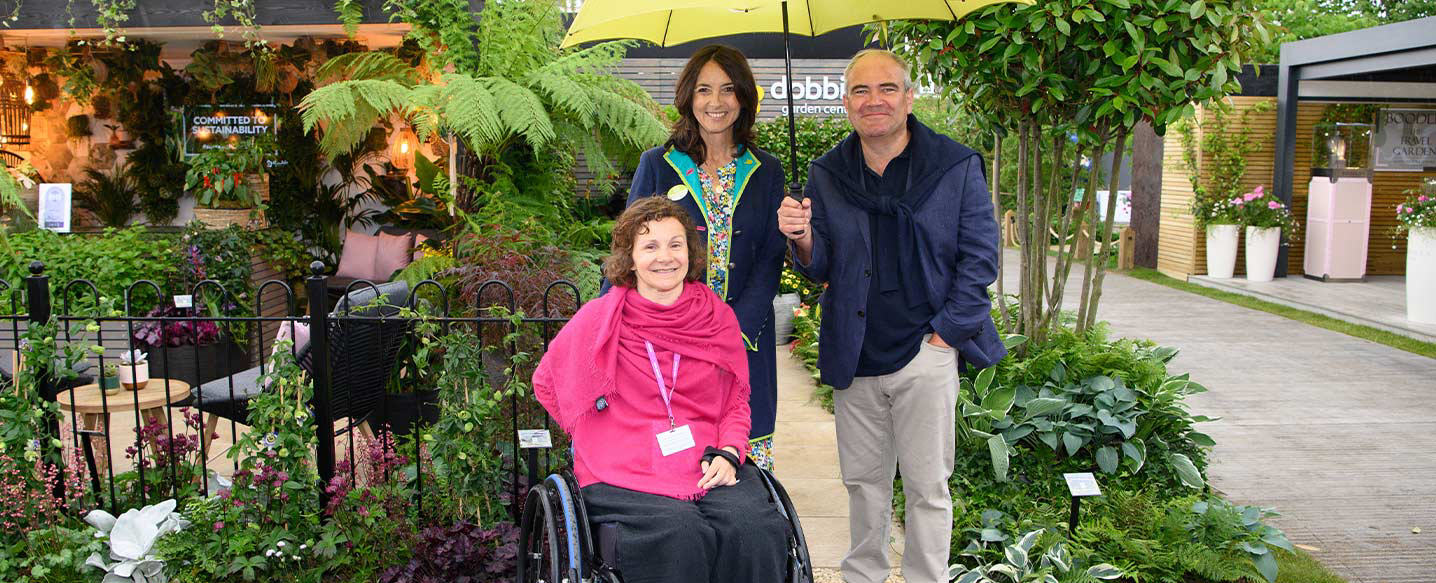 Dobbies donates plants to Horatio's Garden
At Dobbies, we're committed to supporting charities on a national and regional level and we are proud to be collaborating with Horatio's Garden by donating plants from this year's five star, award-winning RHS Chelsea Flower Show 'green sanctuary' stand.
Horatio's Garden supports the physical and mental rehabilitation of people affected by spinal injury through creating and nurturing thriving garden projects in the heart of NHS spinal injury centres. Their outstanding, fully accessible, therapeutic gardens are a source of vital support for patients, their loved ones and NHS team members.
There are six gardens across the UK, with construction on the seventh garden in Belfast due to start later this year. Each one becomes an integral part of people's lives as they spend many months in hospital. Everything is carefully designed by leading landscape designers and architects to an exceptional standard to improve people's psychological health as they adjust to, or care for someone with, life-changing injuries. The gardens have become an integrated part of the clinical care offered to patients with spinal injuries across the UK, complementing the specialist support they receive.
Every week, the charity organise and run a range of therapeutic activities for patients in both groups and on a one-to-one basis in the gardens. This includes horticultural therapy and creative workshops, which are specifically tailored to helping patients overcome their physical and mental challenges. Other therapeutic activities vary from live music performances to artists' residencies, whilst patients and their loved ones also have the opportunity to spend quality time together at seasonal celebrations hosted by the charity throughout the year. Similarly, these precious places also offer NHS team members a respite from the pressures of working on the ward.
We are donating a wide range of outdoor plants to a number of the gardens as we believe in the wellbeing benefits plants and gardening can have for people of all ages.
For more information on Horatio's Garden visit https://www.horatiosgarden.org.uk/